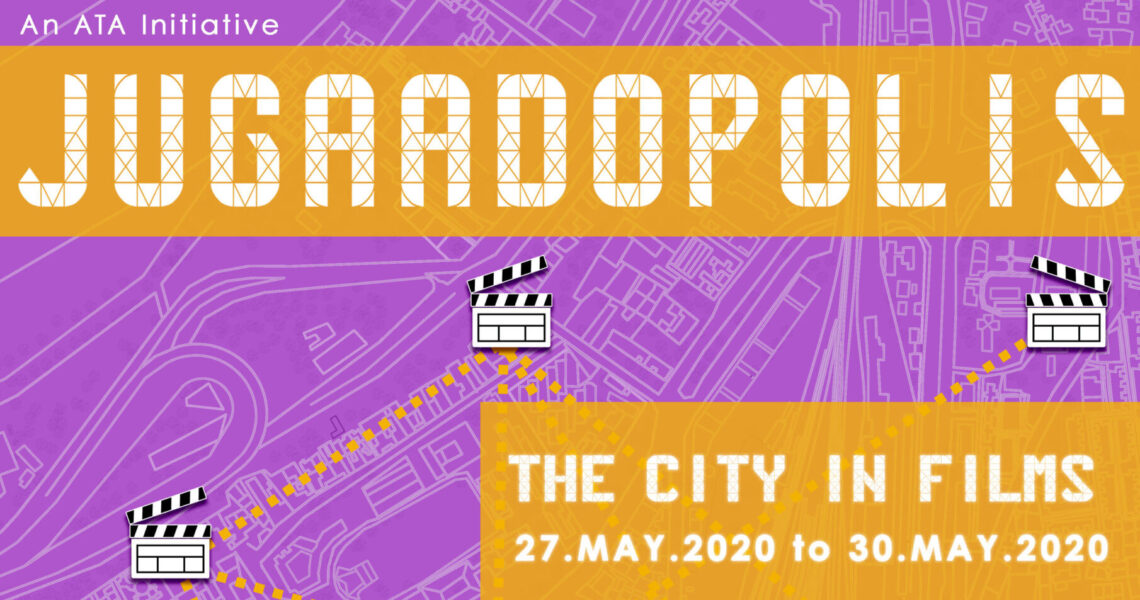 Jugaadopolis 4.0 – The city in films,
July 8, 2020
An online workshop that used films as tool to map the evolution of cities
Cities play just an equally important role in a film as its actors; the situation is what helps us relate to the scene better. The other additives, be it the sound of the traffic or other ambient noise or at times even a glimpse of any significant building or landmark of a city helps one sum up the whole culture into one clip.
In this workshop, we explored how cities have evolved while being mostly backdrops of movies and TV shows. For instance, Qutub Minar being a background of movies like in "Tere Ghar Ke Saamne" (1963) and "Fanna" (2006), one clearly notices the prominent changes happening around the monument in these two scenes.
The workshop was a unique collaboration between experts in spatial design, scenography & film making. The participants got a rare opportunity to interact and learn from industry experts.
Nobody could have guessed at the beginning of the year 2020 that within a few months our entire lives would be turned upside down by a global pandemic. Nevertheless, we who were normally accustomed to face to face interactions, have adapted to the change. In keeping with the trends, in the month of May we conducted a virtual workshop intended to make progress towards a new learning process that involved trans-disciplinary exchanges between otherwise unrelated fields. In this workshop we used Cinematography, to map the Evolution of Cities. Participants from different locations around the country participated in this workshop. The entire team was divided into several groups led by mentors to help them through the process. Each group was required to develop a story line about what aspect of a chosen city they wanted to show. Participants were required to produce storyboards and mood-boards to help them create a concrete narrative. The teams were then required to identify several video clips that can represent and narrate their new screenplays. It was interesting to see the immense amount of hard work each participant put into the creation of their final films. The production process made the participants cover all basic aspects of film making like; dubbing, editing, post work in VFX etc. The workshop also demanded that each team create a formal film poster for each production. This too helped the participants deal with graphic and print design.
We at Jugaadopolis always aim to look at regular aspects of our day to day lives with a tinted lens. One that is always focusing on newer methods of alternative teaching.
Team
Aishwarya Tipnis – Urban Conservation
Hinna Devi Singh – Design thinking and Research Methodology
Ashim Chakrabarty – A/V Presentation and Filmmaking
Michael Vivian Ekka –Filmmaking and Design Creation
Pallavi Paul – Designer
Srishti Sharma – Programme Development
Krittika Mohan – Researcher
Yatharth Gupta – Programme Coordinator
Rashi Srivastava – Student Coordinator
Guest Experts
Shahana Dasgupta – Creative Producer, Creative and Development, Fox Star Studios
Akansha Khanna – Producer, Silver Grain Productions.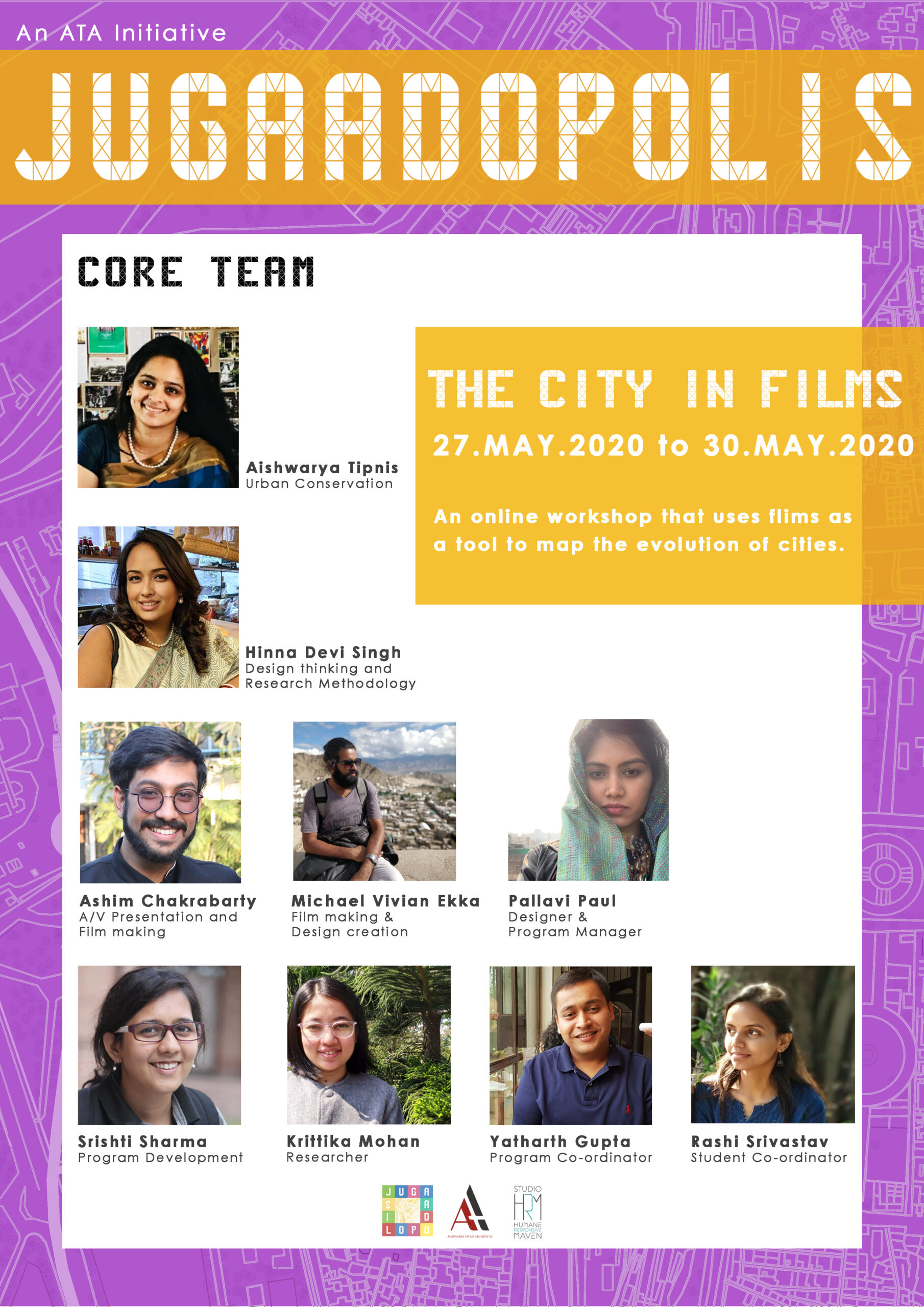 As a result of this workshop we created four short films, each of which concentrated on aspects of a certain city chosen by the teams. We share with you below the work of each group and the effort they put into producing each film. Please click on the posters to read more about each film and to enjoy the final production.