Lakhnauti: it's not just a city, it's a feeling
July 8, 2020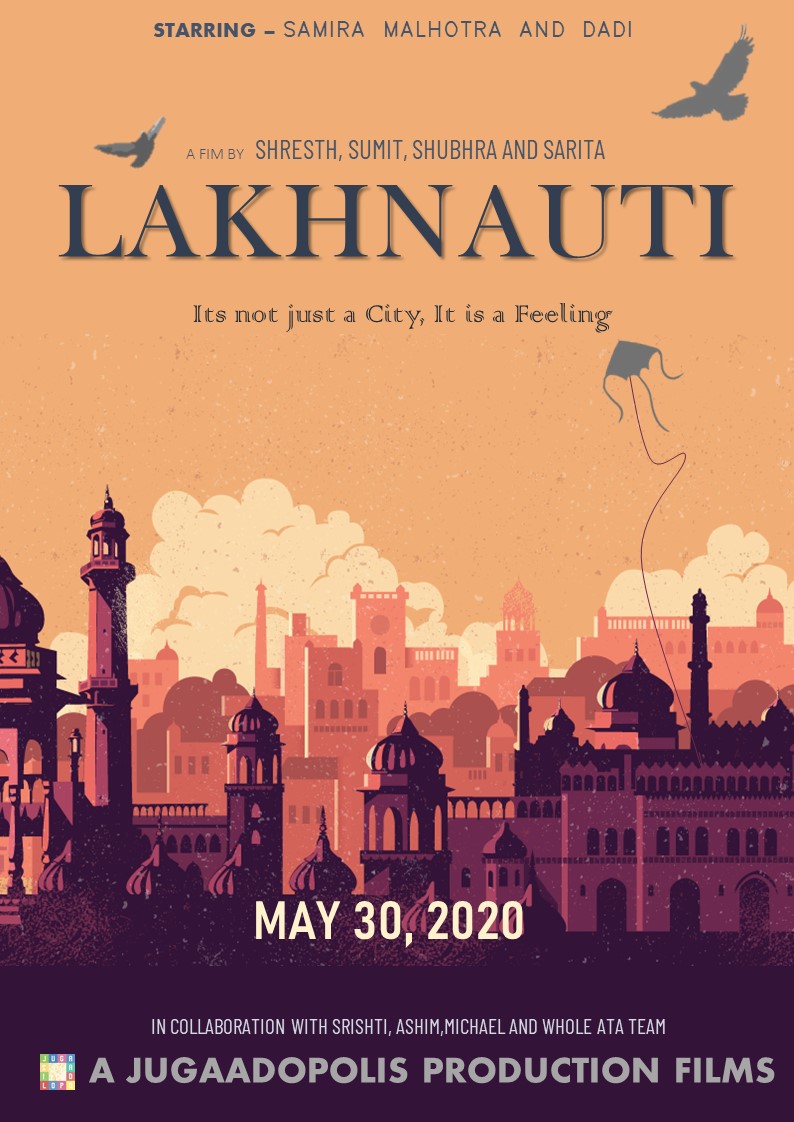 Team Members: Sarita Yadav, Sumit Chakravarty, Shresth Srivastava, Shubhra Solanki
Team Mentor: Srishti Sharma
The story talks about Lucknow being is a historic city, at three time periods 1940s, 1980s and present context. The story focuses on the cityscapes which were travelled through the time of different eras with the eyes of three women – Samiara, the protagonist of the story; Dadi and Samiara's mother.
Here, the Narration is depicting the present context of Awadhi, Nawabi Culture, and lifestyle (food, Language, Clothes) which still runs in the city. The Medieval Awadhi architecture are shown in 1980-90 which is now completely overlapped with contemporary Architecture. The story also describes the muddy roads changed into wide highways. Samira, an Indian origin young lady brought up in LA, who was unaware of the culture and
tradition of her native country India. As so much influenced by the Western culture she tends to have a poor opinion towards her native country. Having a resentment, she still visits Lucknow for her official work. After looking at the city, through the perspective of her grandmother, her Lucknow experience became full of enjoyment and overwhelmed with
warmness and beauty of the city. Later she decides to embark on a new journey of exploring her roots into greater depths.