As part of our MOU with O.P. Jindal Global University (JGU)
 through the Jindal School of Art and Architecture (JSAA) we happy to announce our first collaborative project together focusing on the tangible and intangible heritage of Kashmir in the form of the Community Pathway beginning in the fall of 2021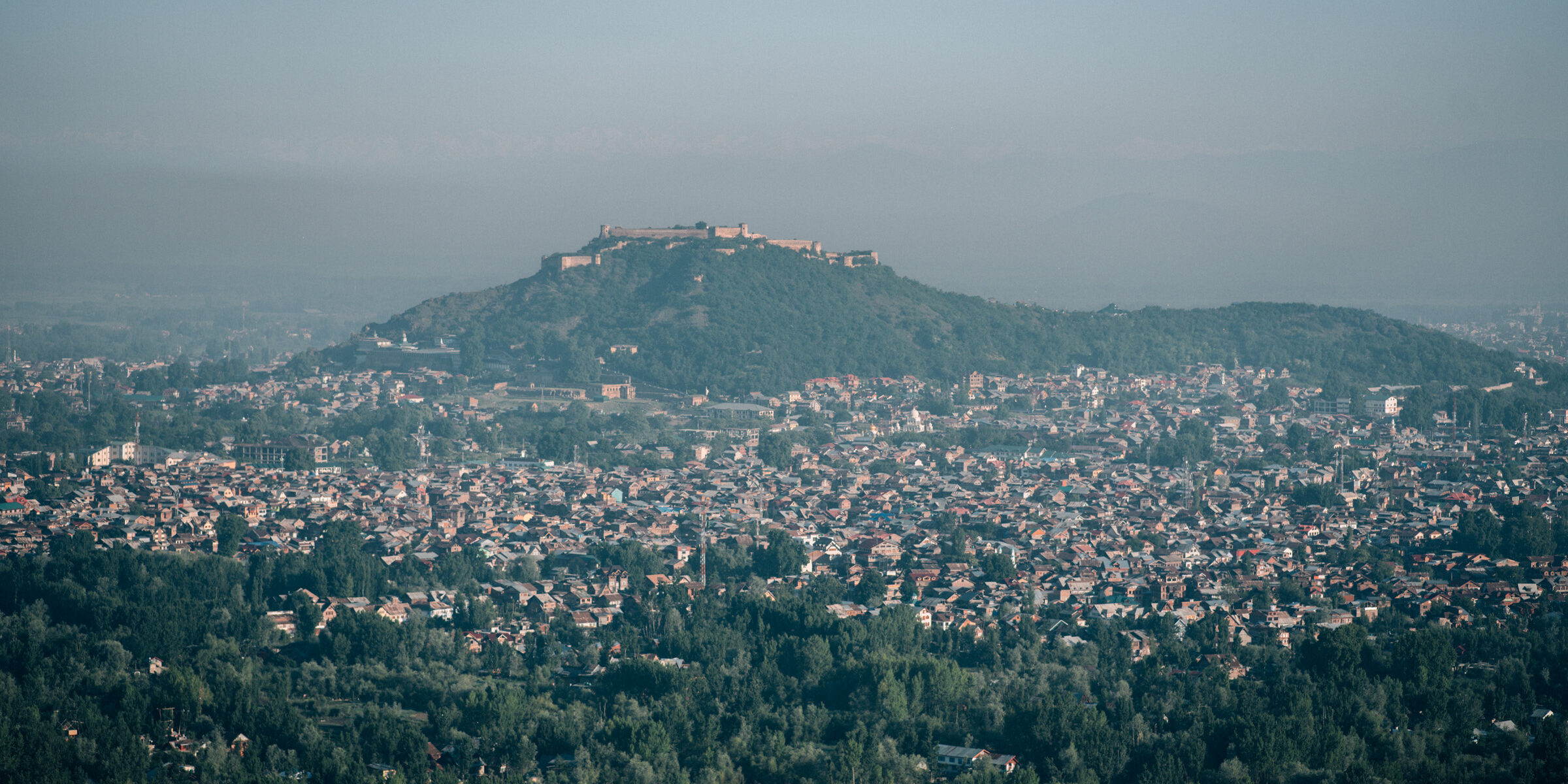 The Community Pathway enables you work with advanced knowledge, analytical skills, and conceptual frameworks involving communities and their development. The students will learn to navigate through the complexities of economic, social, ethical and cultural entanglements in order to ensure that all members of the community are involved and represented in decision making processes, to improve opportunities of development in communities across the globe.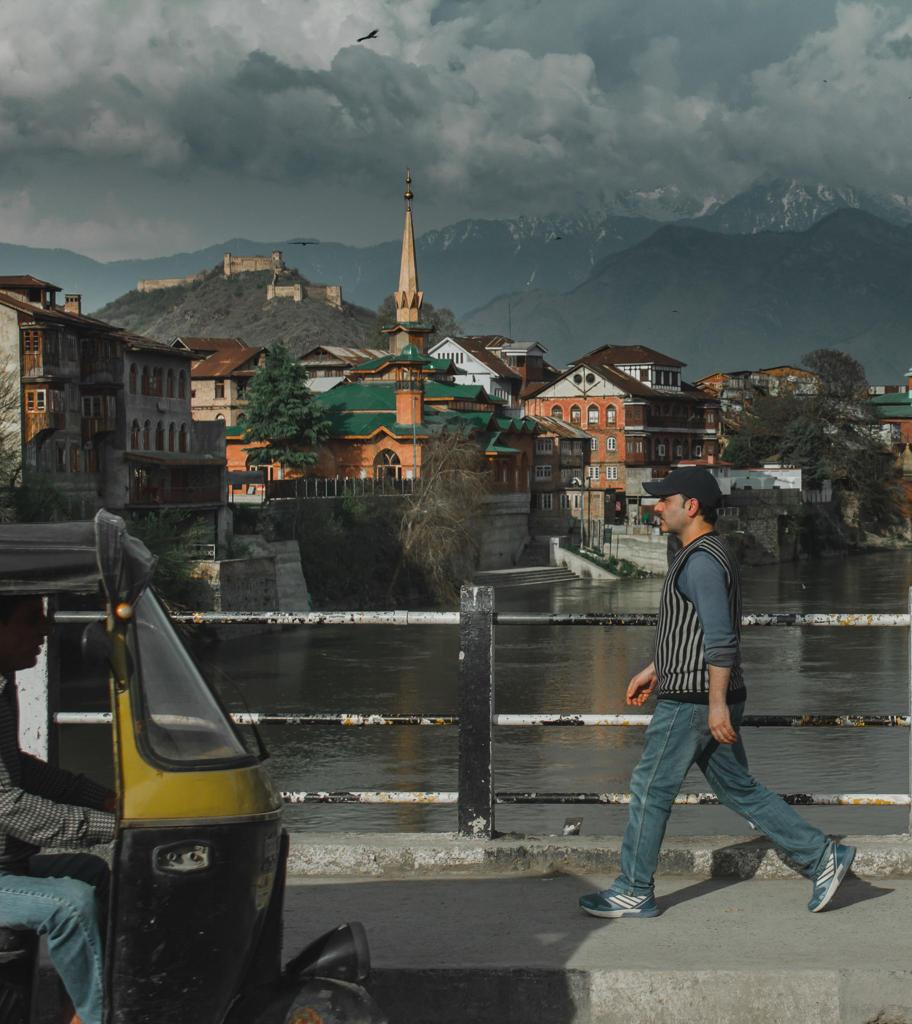 Above: Everyday life in Srinagar.
Right: A naquashi artists paints a Papier-mâché ball.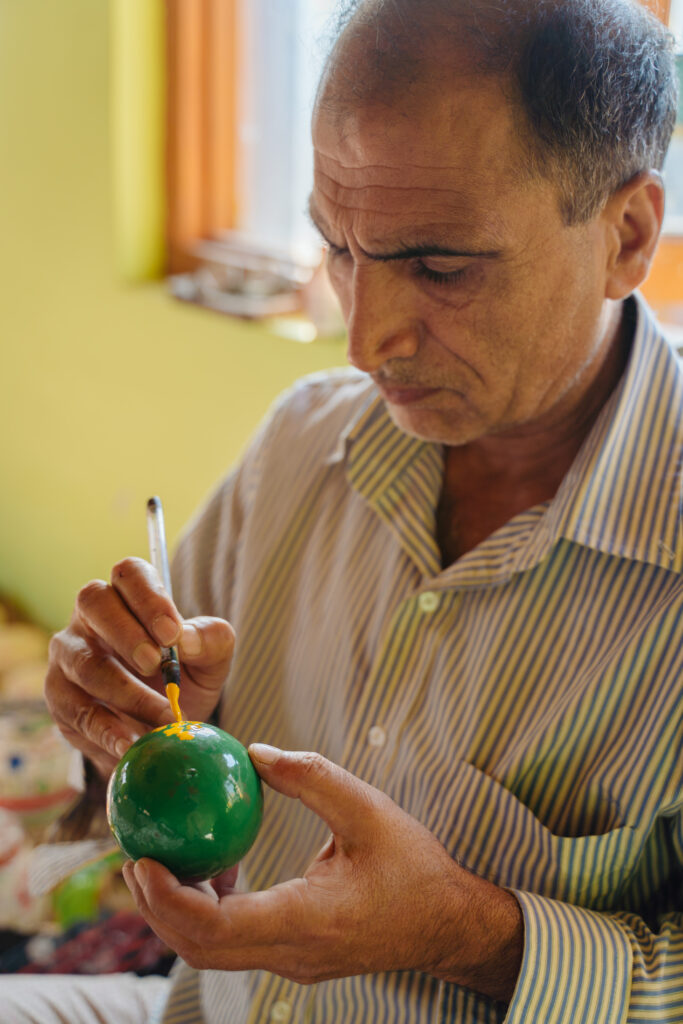 The aim of this research based Community Pathway is to empower young people to work collaboratively in innovative ways for creating more sustainable, inclusive, and just living environments while embracing the principles of
Sustainism.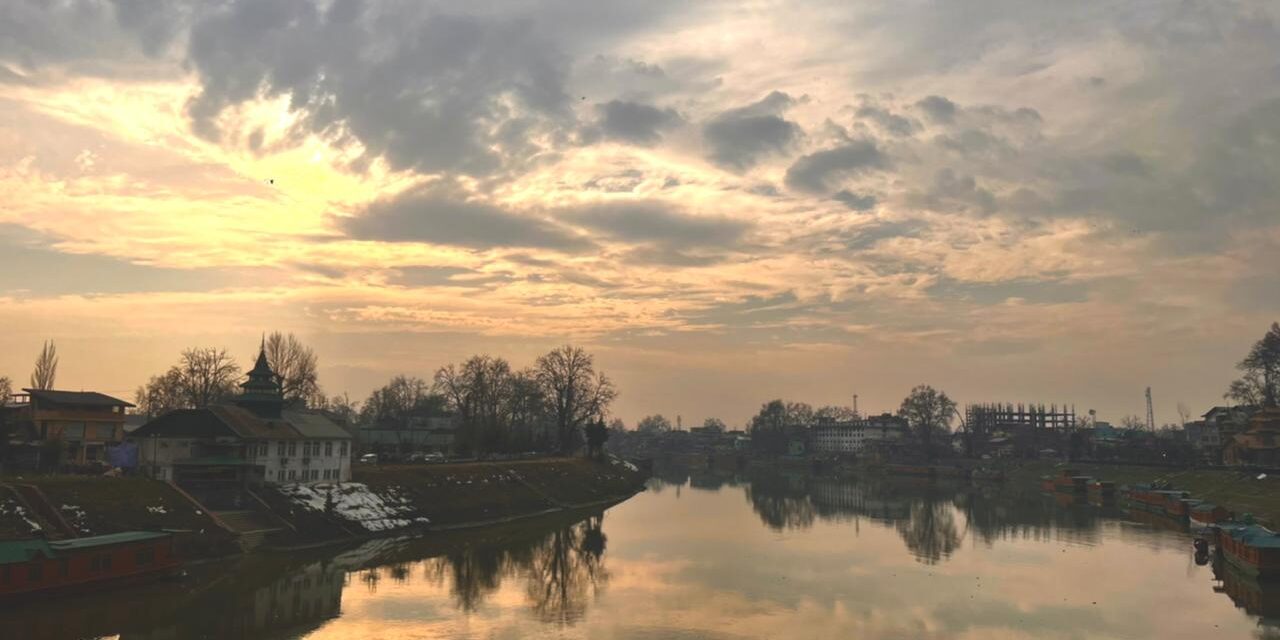 It works towards creating shared open-source resources which can be used by local communities, academics, policymakers, Government bodies and other professionals to make their own environments better.
This project will take into consideration social, historical, economical and cultural aspects develop relevant interactive constellations between various stakeholders present in the Cultural space of Srinagar.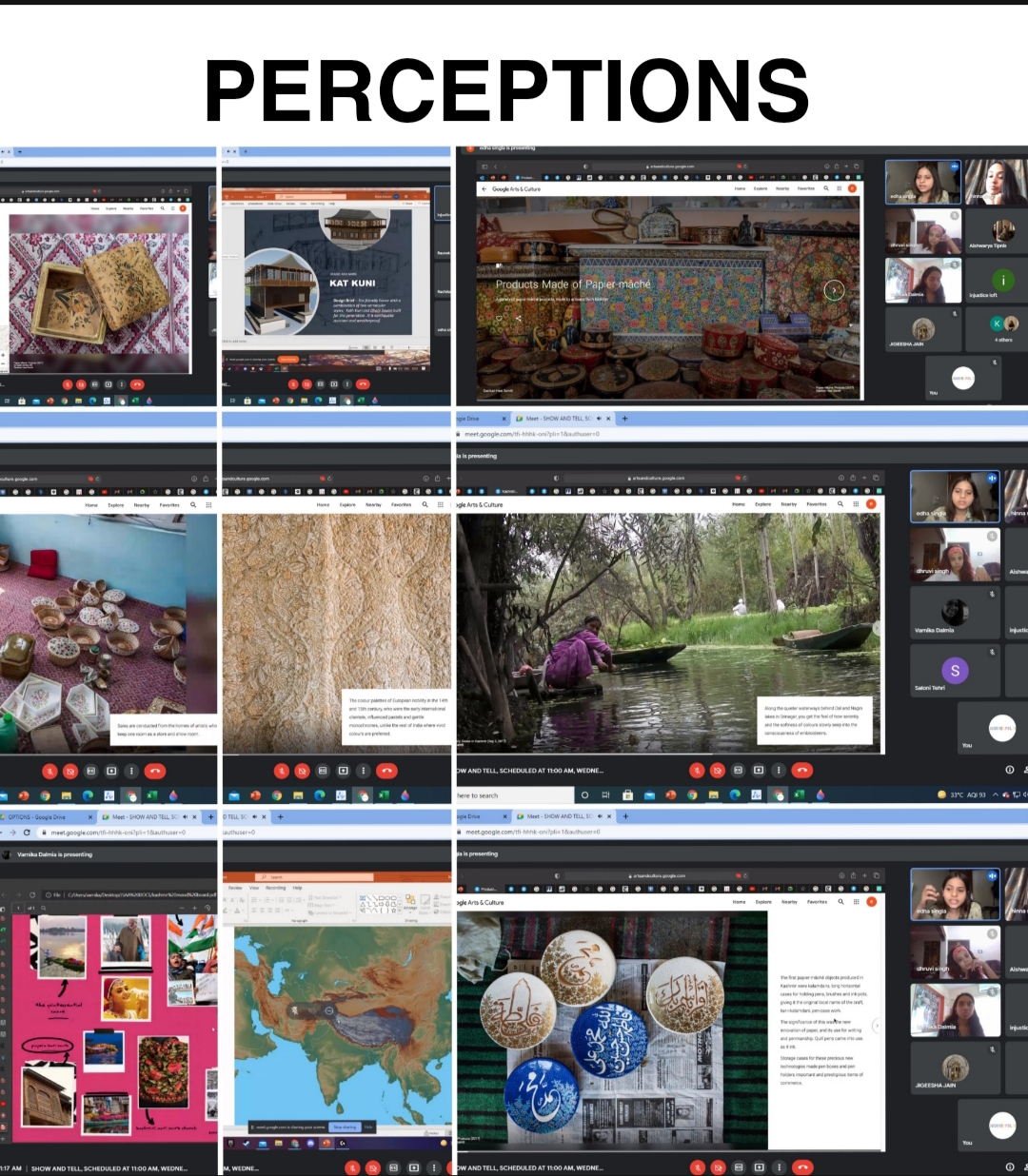 Gracy Ahuja | Shreya Bhattacharya | Akshita Nagloor | Sarthak Sharma | Maniskumar Konsam | Vanrnika Gandas | Navya Garg | Radhika Narang | Edha Singla | Kirti Tomar | Udhi Malhotra | Ritul Sharma | Vidipt Kalla | Vanrnika Dalmia | Shreya Rai | Saloni Tehri | Raunak Singh Dhanjal | Jigeesha Jain | Spandan Asthana |  Dhruvi Singh |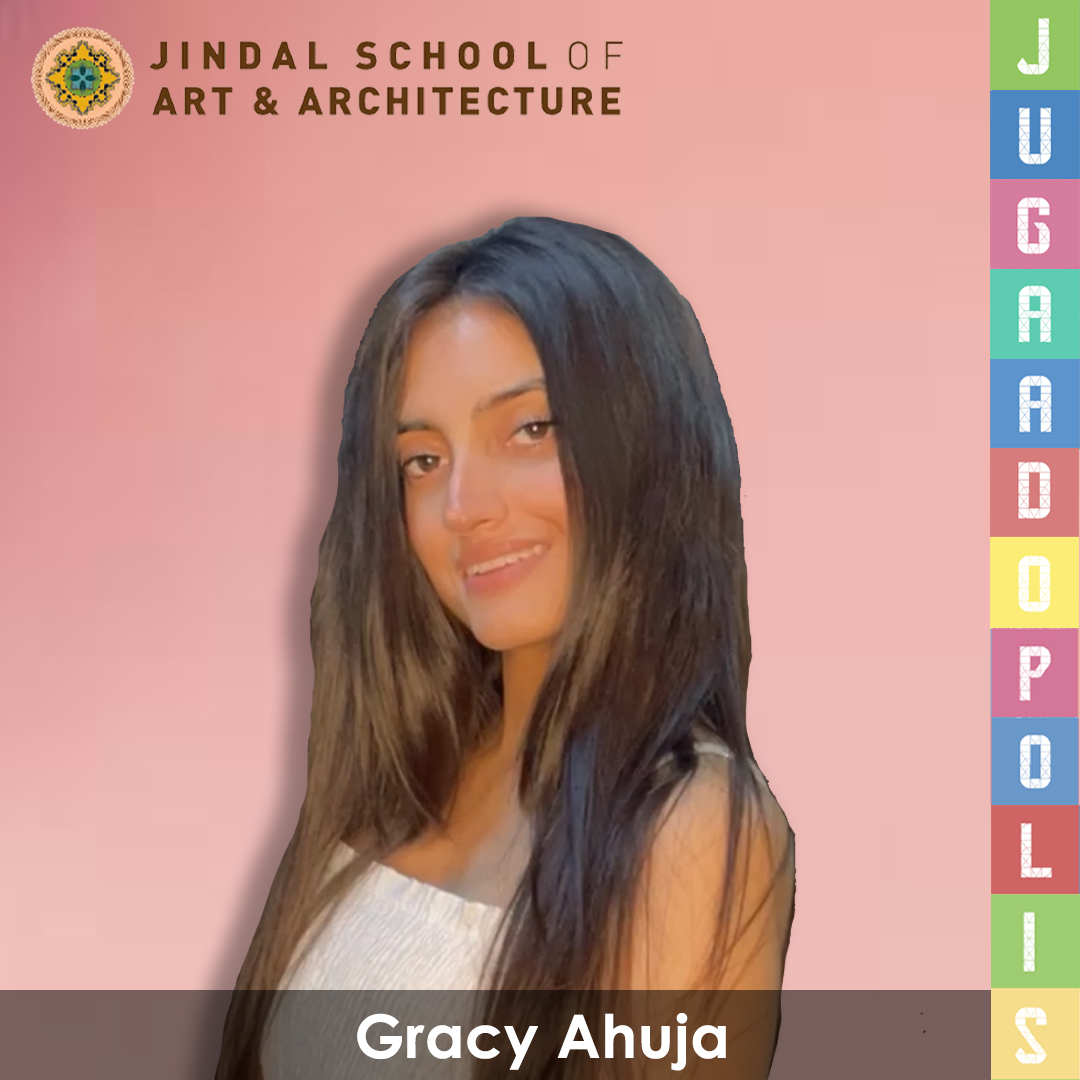 Gracy Ahuja
She is a 3rd year student. Currently  pursuing B'Des Urban design at JSAA. Very interested in exploring new and interesting things. Her interests lie in sustainable development and working for the environment and city.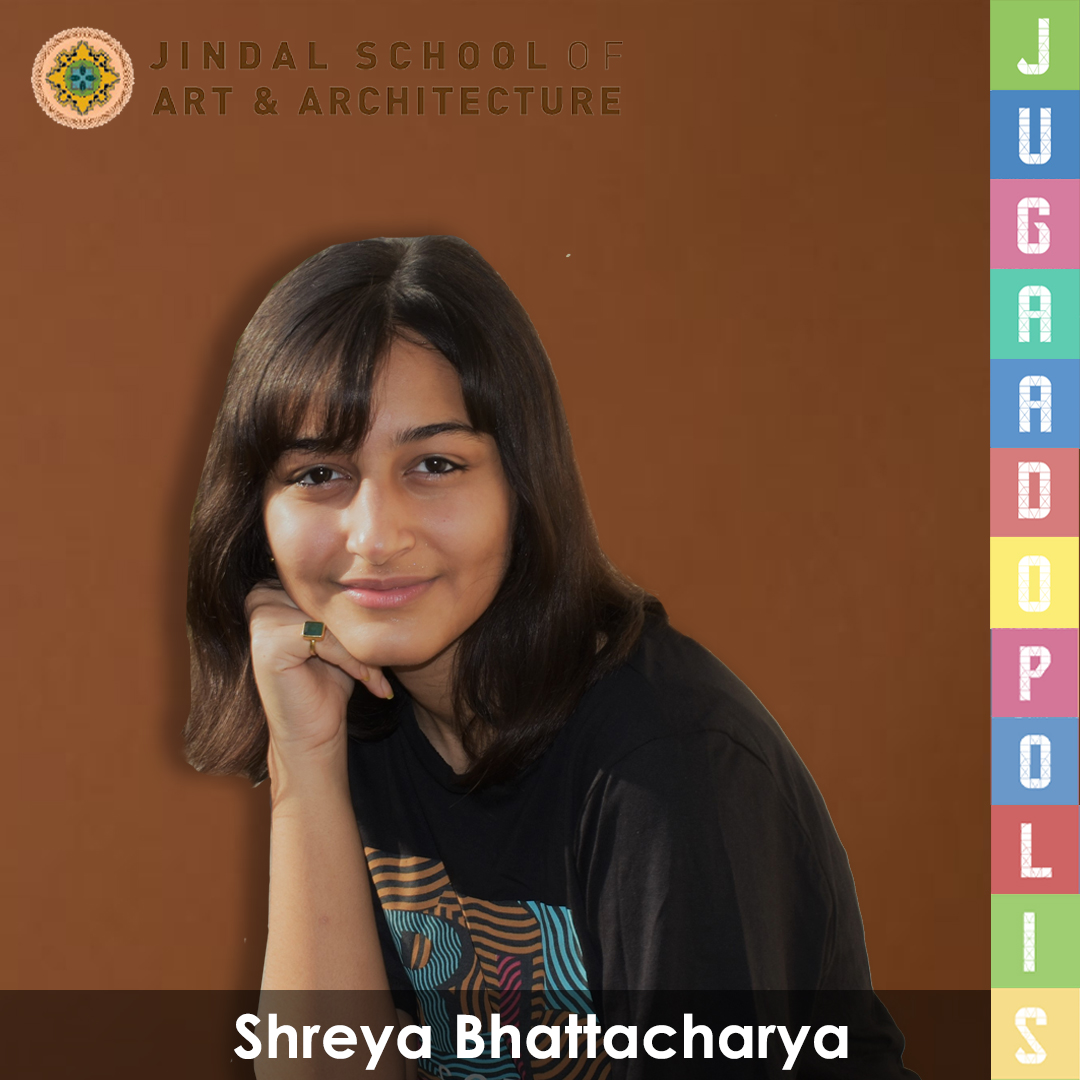 Shreya Bhattacharya
She is a third year architecture student at JSAA. She likes exploring various subjects ranging from psychology to history. In her free time she likes to indulge herself in painting or listening to new music.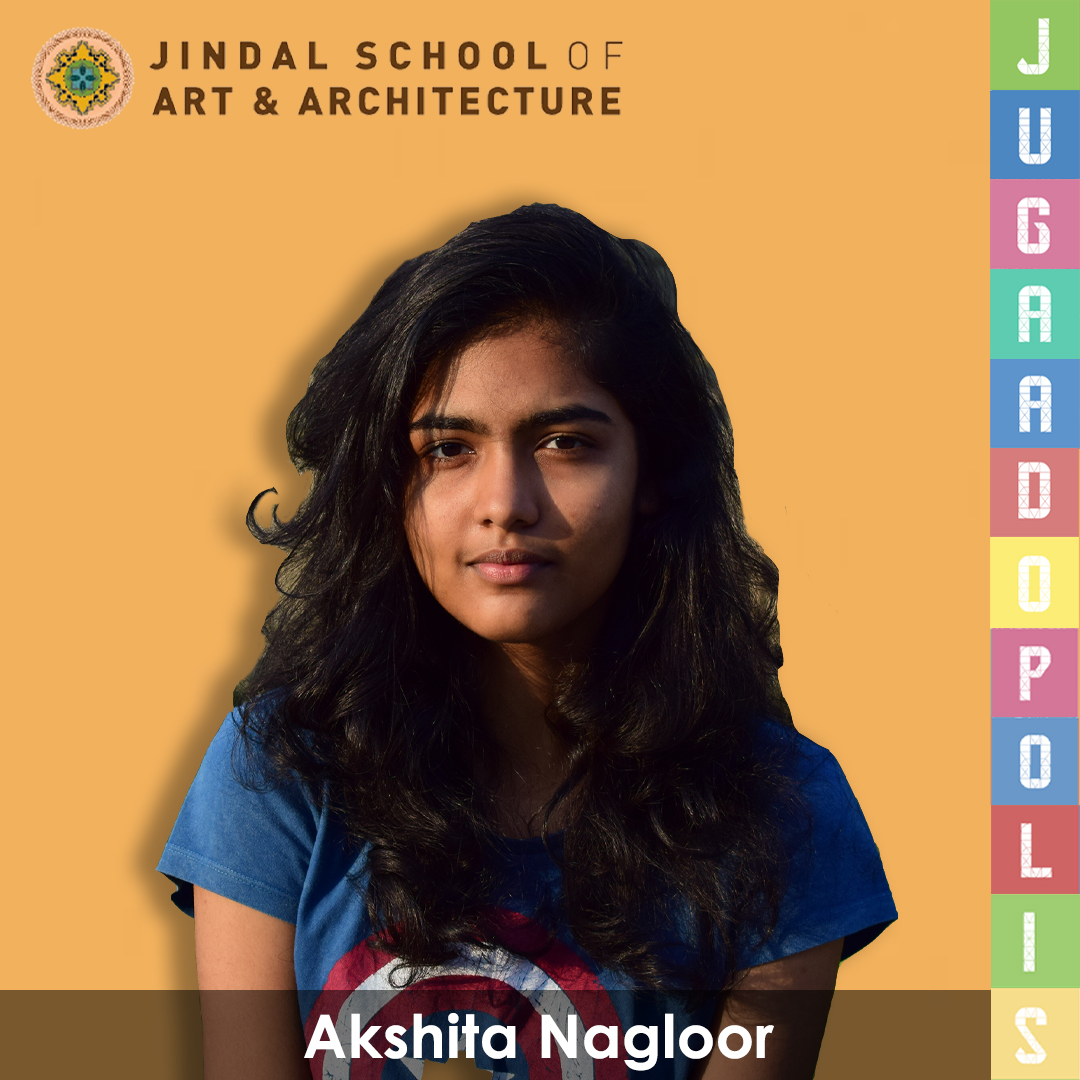 Akshita Nagloor
A third year Architecture student at JSAA extremely fond of stories, new places and cheesecakes.Her peculiar curiosities around multiverses and multiple perspectives lead her to question inclusivity and worlds that are mostly works-in-progresses. Constantly lost in theories, you can find her sketching, day-dreaming or thinking about what she's going to do the next time she travels (not anytime soon though).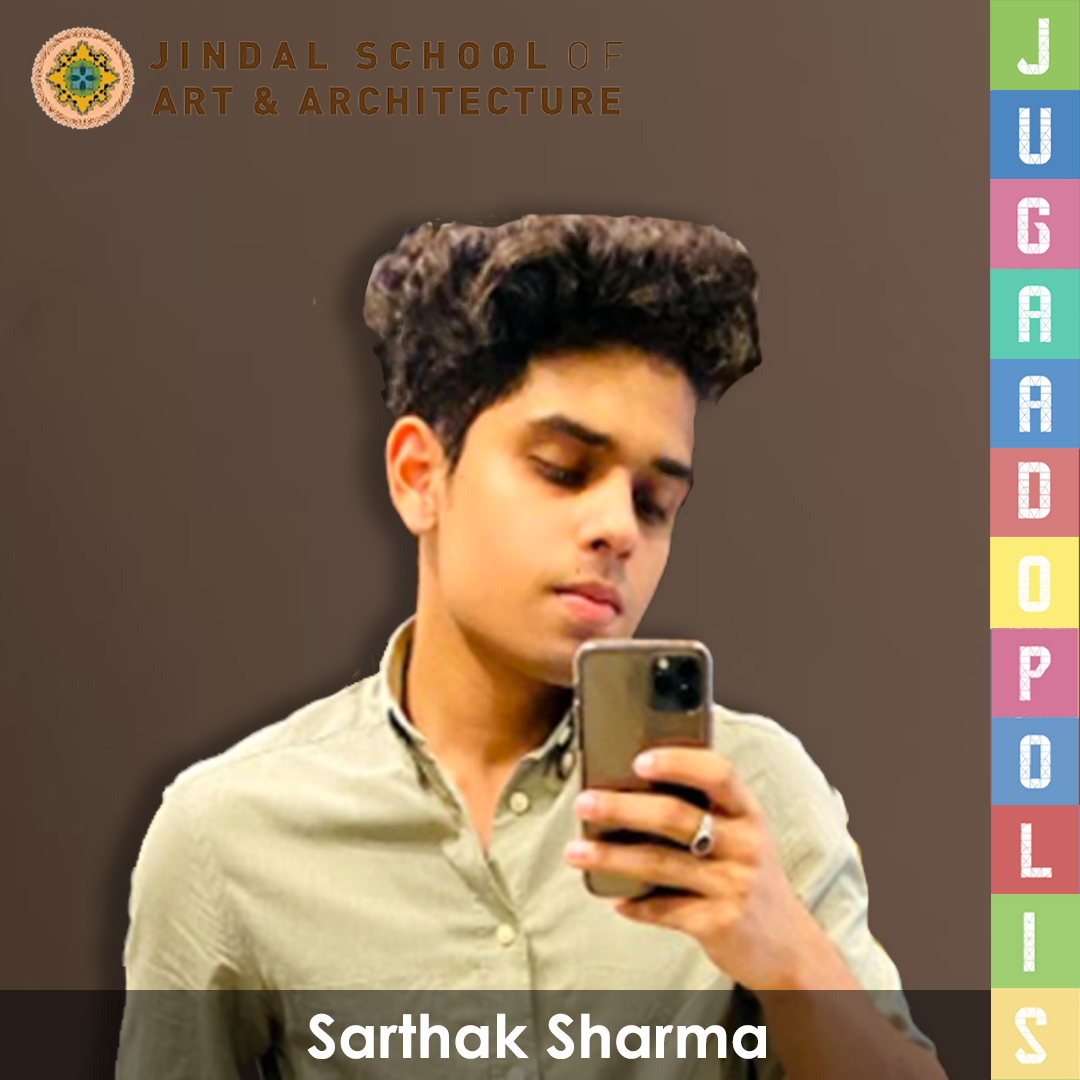 Sarthak Sharma
Hailing from gurgaon currently in his 3rd year of B'Des Urban Design. He is keenly interested in landscapes, and loves to explore new spaces, and gain knowledge from his first hand experiences.
His favorite part about interning anywhere is the opportunity to be on site visits.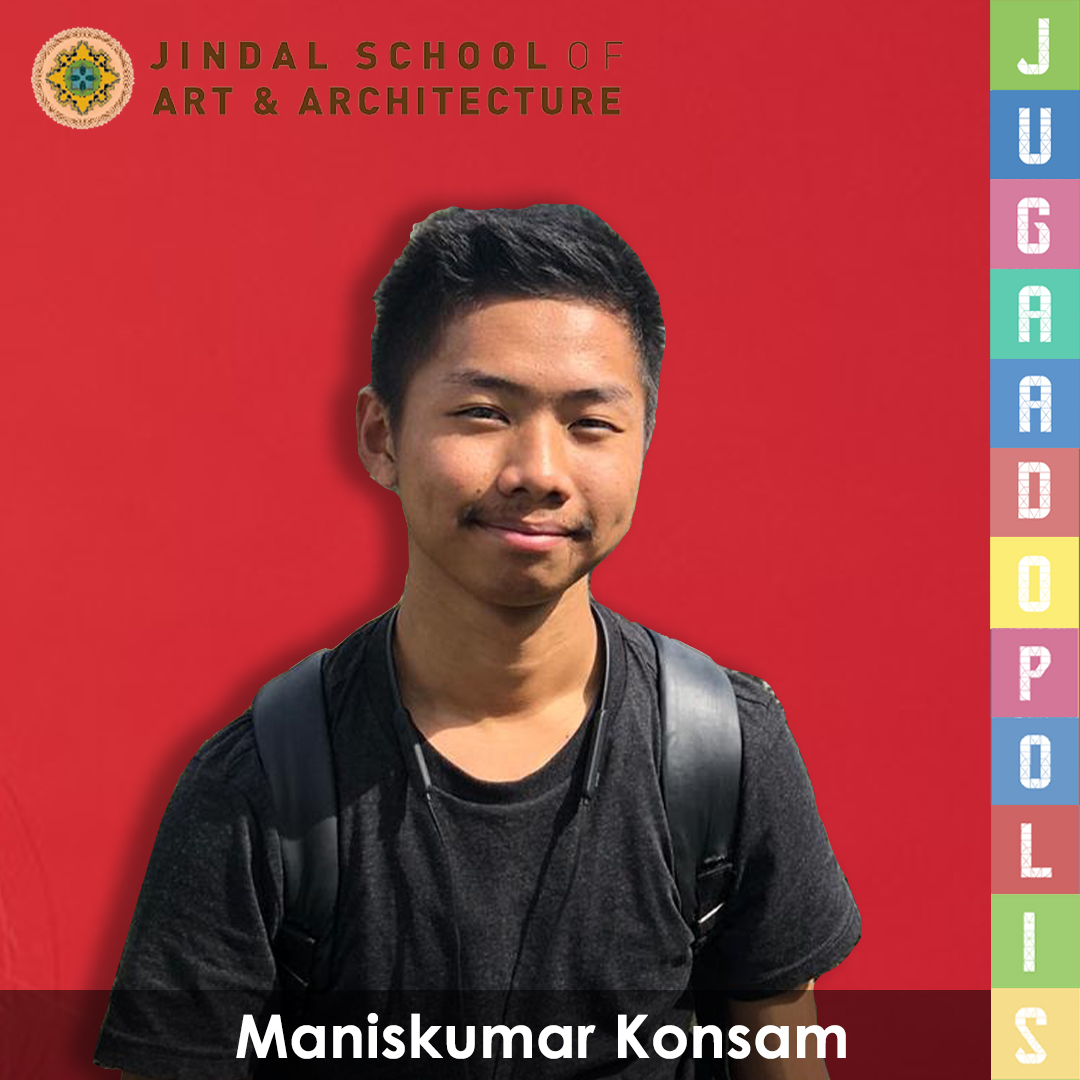 Maniskumar Konsam
He is a 3rd year B.des Urban studies student at JSAA. As a student of the built environment his creative approach has led to him to try and make his own open world using Unity engine and learning Python coding. he enjoys cooking and is considered to be a great cook, he does calisthenics and weight training exercises to keep himself fit or keeps himself busy playing the piano.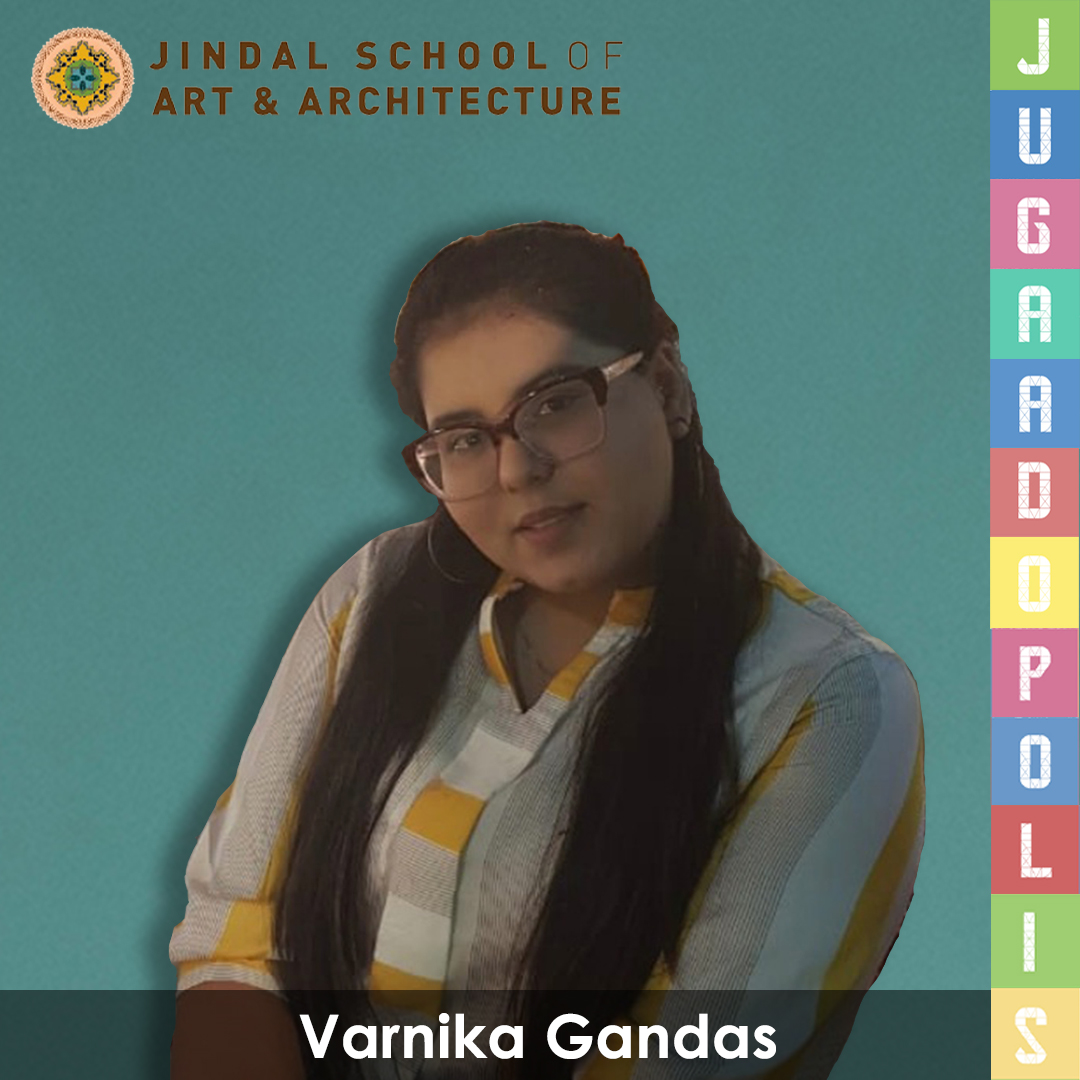 Varnika Gandas
A 3rd year student at JSAA. She loves travelling and is a total mountain person. She has a keen interest in exploring different places specially places which have historical significance. 
She loves going on drives, clicking random pictures, listening to music.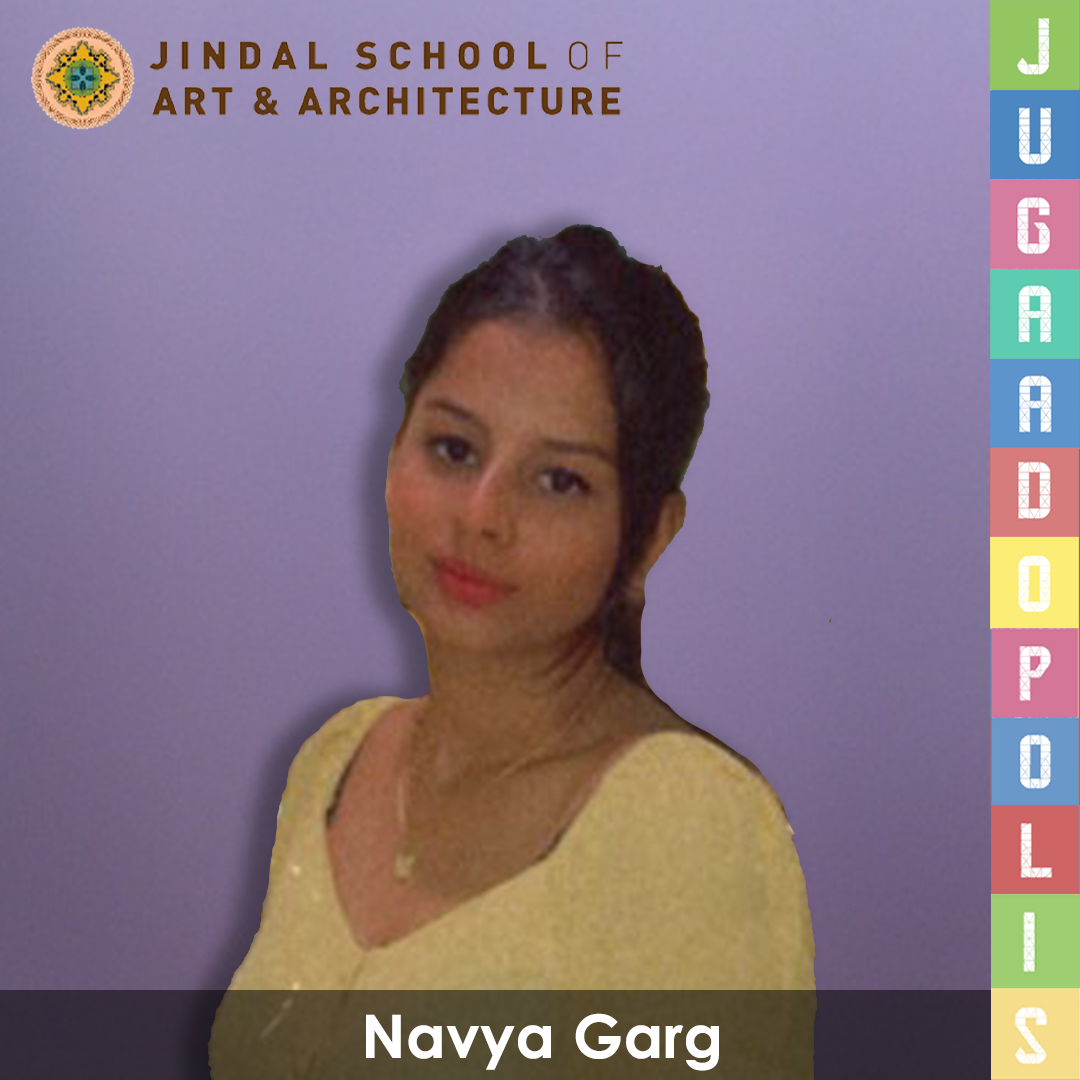 Navya Garg
A 3rd year student pursing urban designing from JSAA. She is interested in concept of sustainable development or recreate places. 
Always fascinated in exploring new cities. Most important can't do anything without coffee.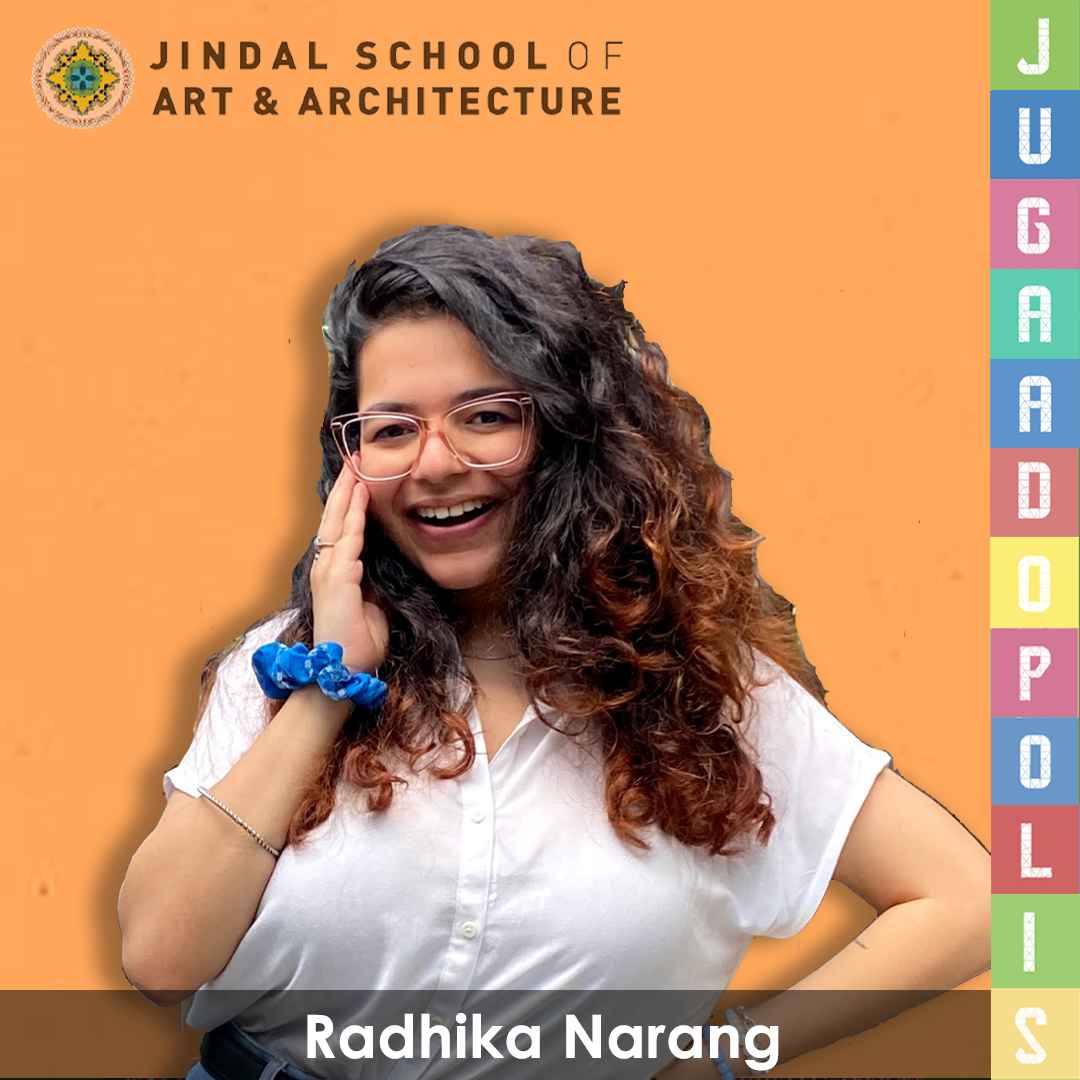 Radhika Narang
A fourth year architecture student from JSAA thrives on stories, drama and narratives. Apart from looking at the crafts and culture through multiple lenses, she is a keen observer of urban textures in the city.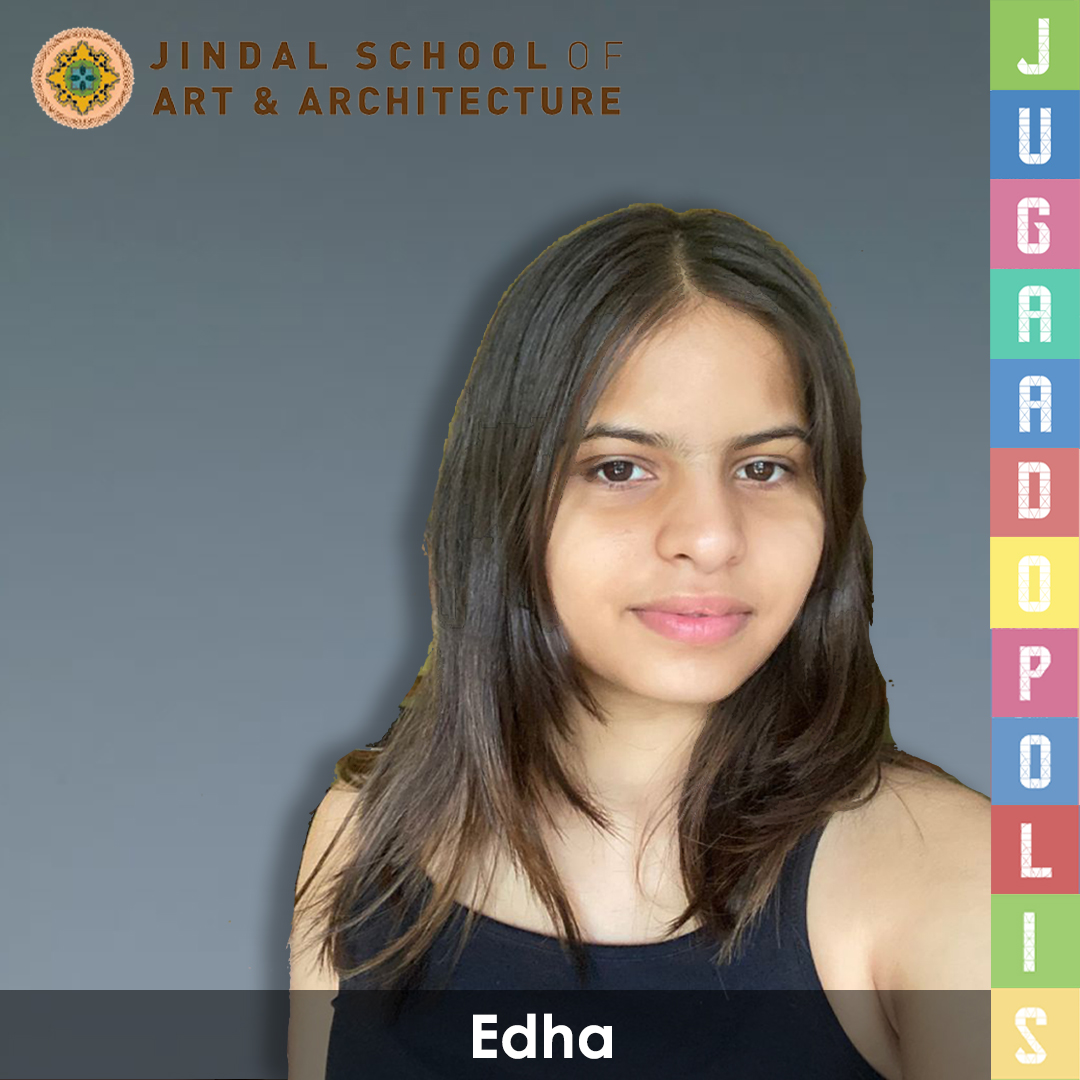 Edha Singhla
Currently in her 3rd year of B'Des at JSAA relates to herself as a thinker, always coming up with new ideas but that sometimes results in overthinking. She likes to sketch, and as a result also buying art supplies.  Overall, still trying to figure out her real passion in life.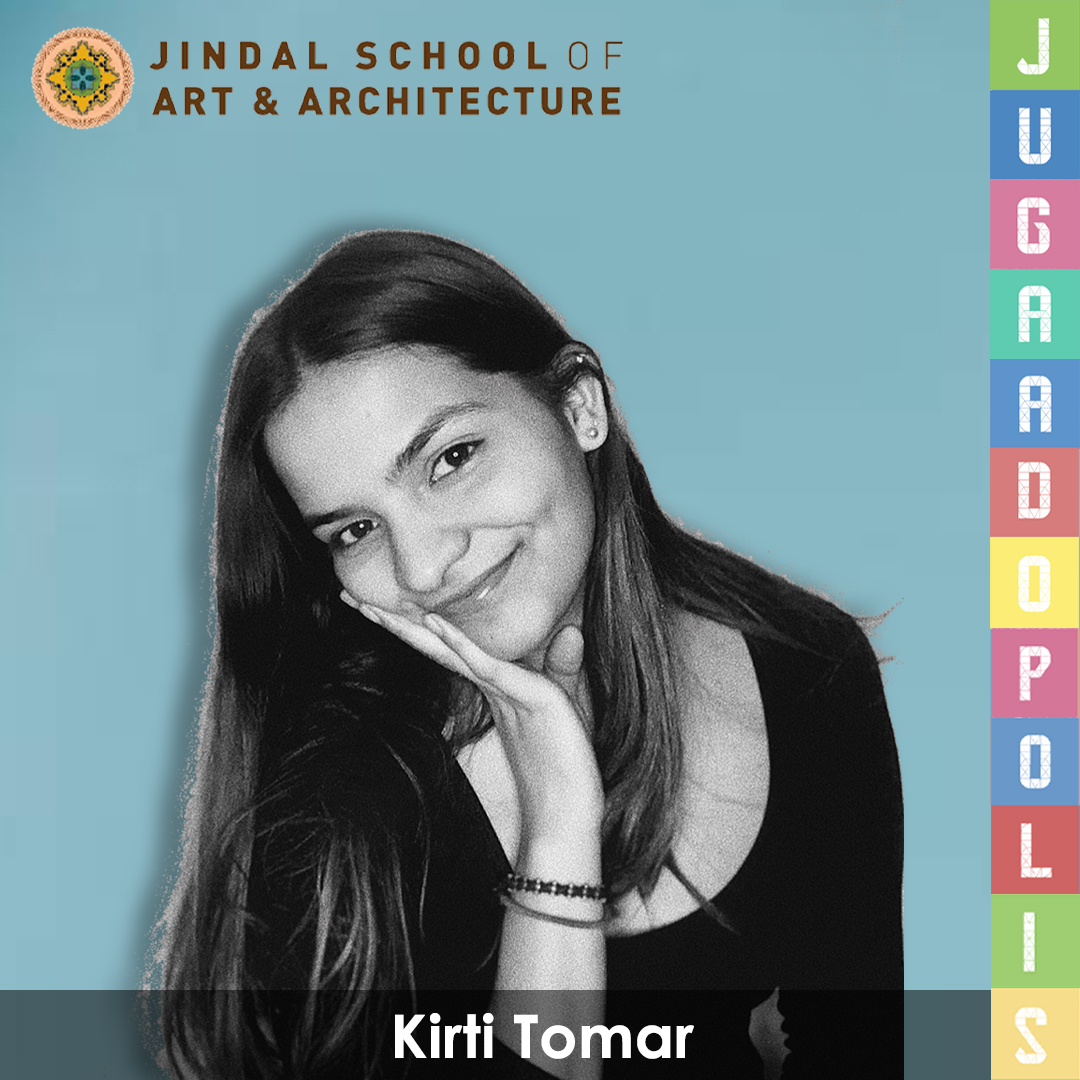 Kirti Tomar
A 4th year architecture student with strong beliefs constantly trying to figure out her place in the world. Sure of her passion for the community, & the principles that drive her fascination for the built environment. She aims to keep exploring the realm of art & architecture through places, people, cinema, & literature.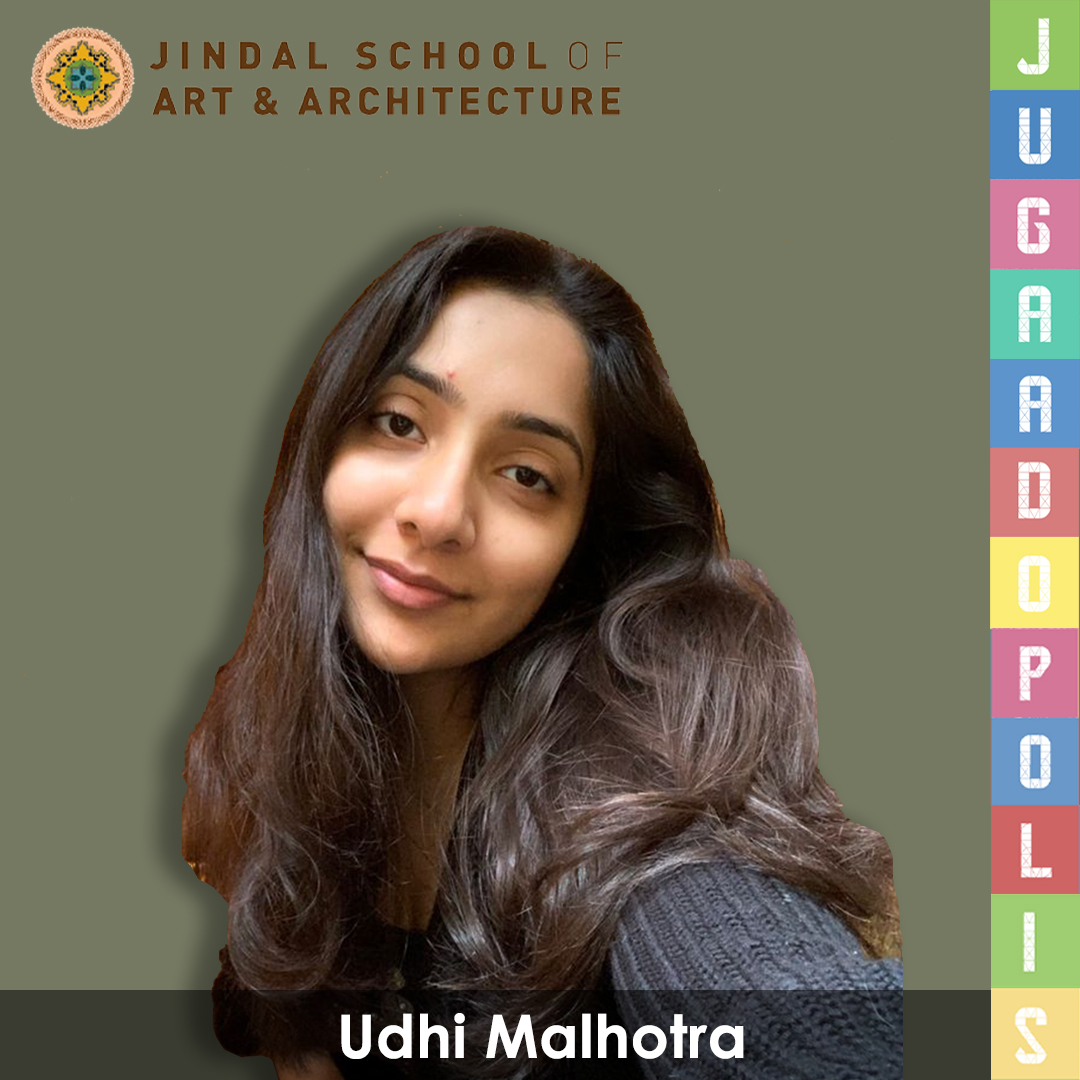 Udhi Malhotra
A 3rd year student at the JSAA. Being half Kashmiri herself, she is keen to explore & understand a space, that has only existed in stories that she has heard from her grandparents up until now. Interested in understanding architecture from a historical lens, demystifying oral family histories, which she hopes to broaden over her time here at Judagopolis.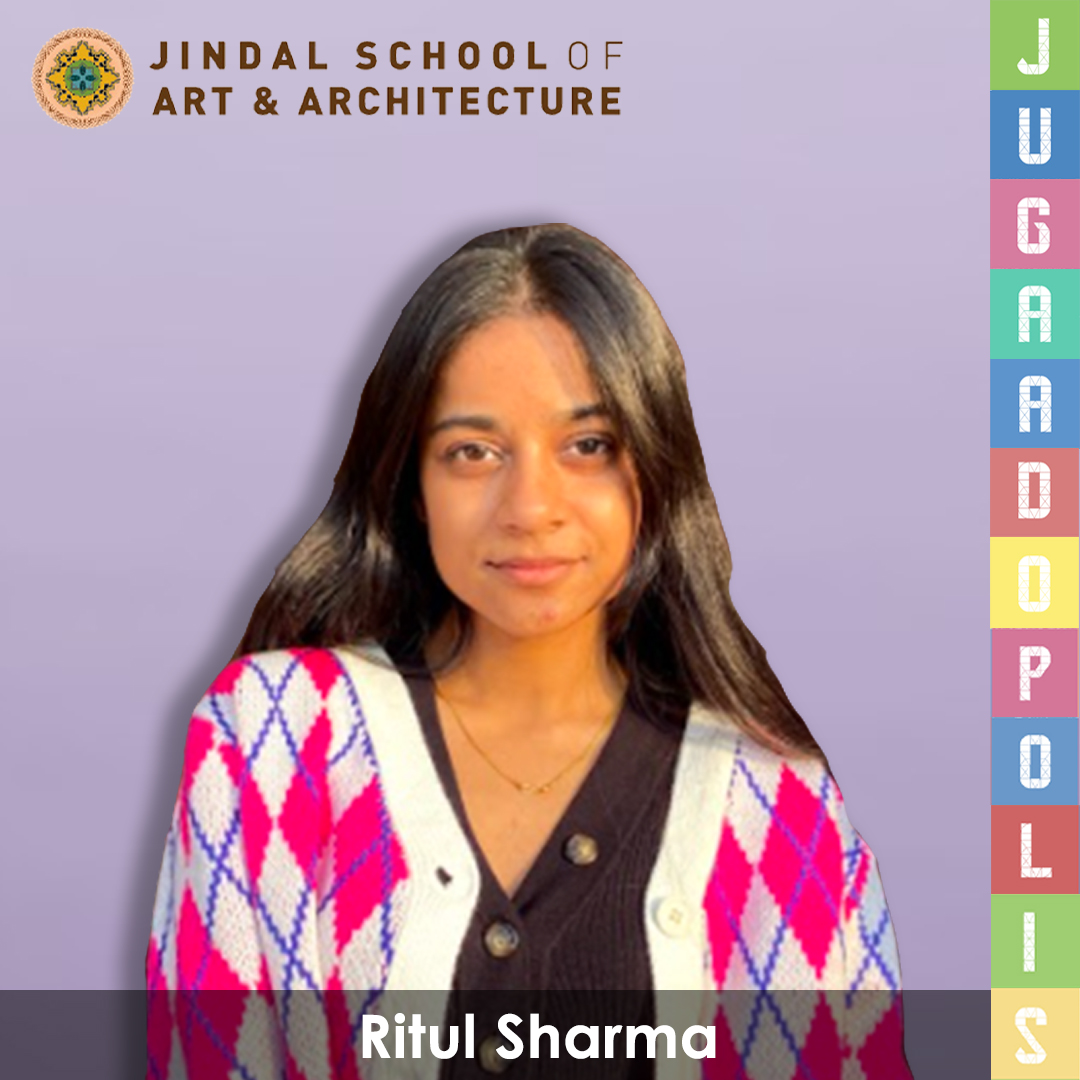 Ritul Sharma
 Currently a third year architecture student at JSAA. On free days she tries to record song covers, play  the ukulele, draw, paint, go on road trips on her own, click ordinary photographs, hang out with friends. Loves walking around cities and documenting every aspect of them.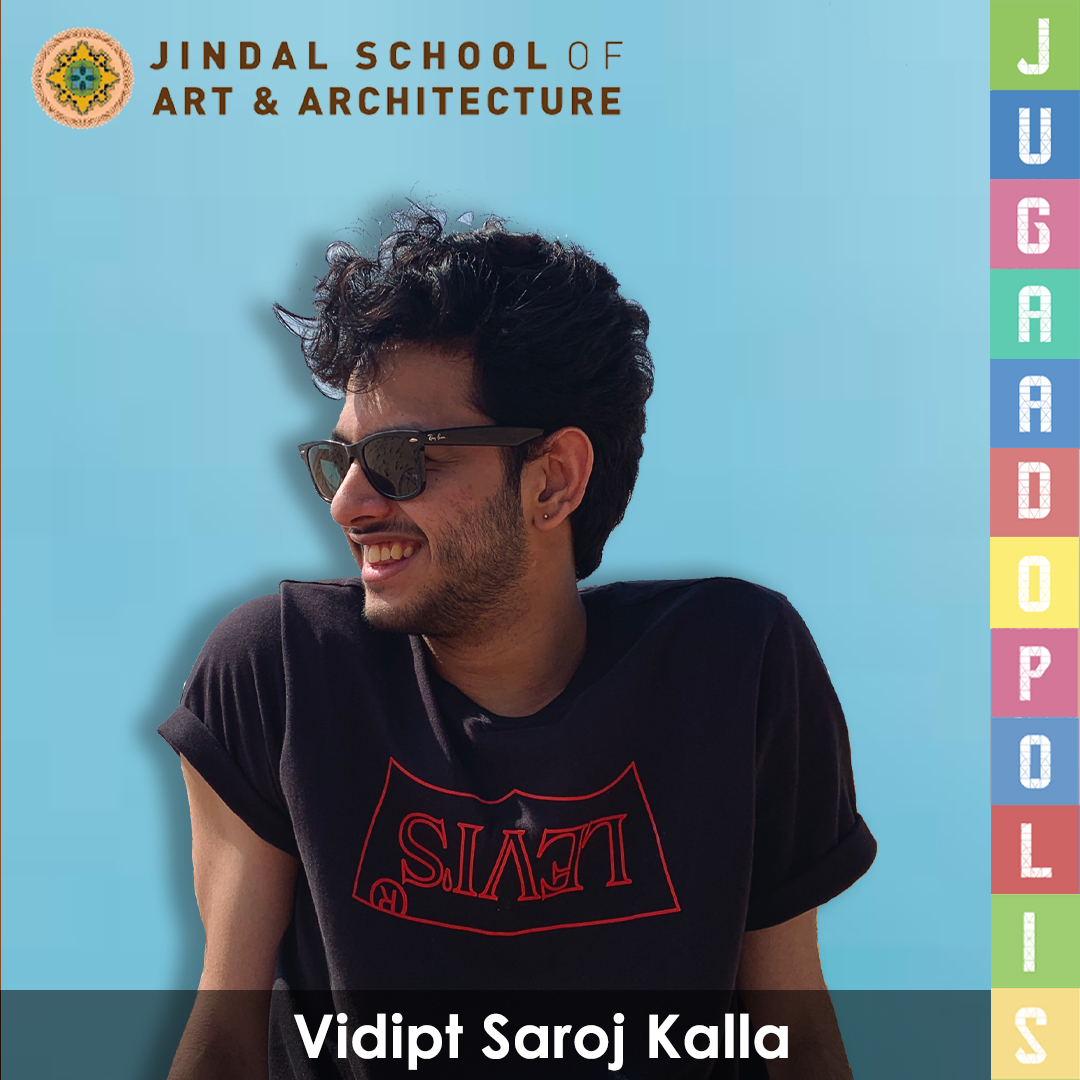 Vidipt Saroj Kalla
A fourth year student at JSAA he is still figuring out what he really needs to do, as he maneuvers from built spaces to editing boards.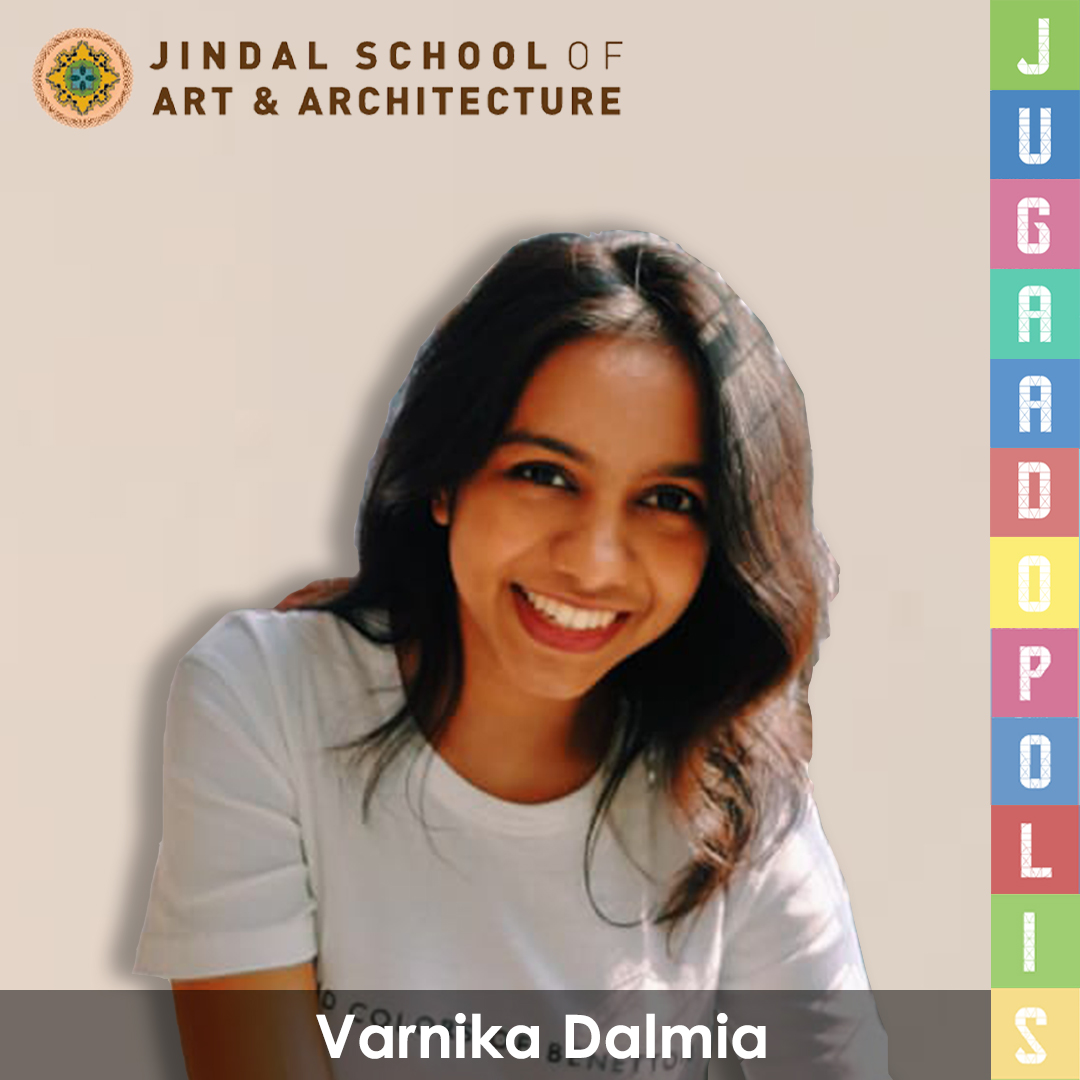 Varnika Dalmia
A third year Architecture student from JSAA. Conversations with her can range from poorly articulated philosophy to the importance of tea life. Believes that space is flexible, dynamic, & relative & is perpetually on the hunt to comprehend the multiplicity of the experiences it holds.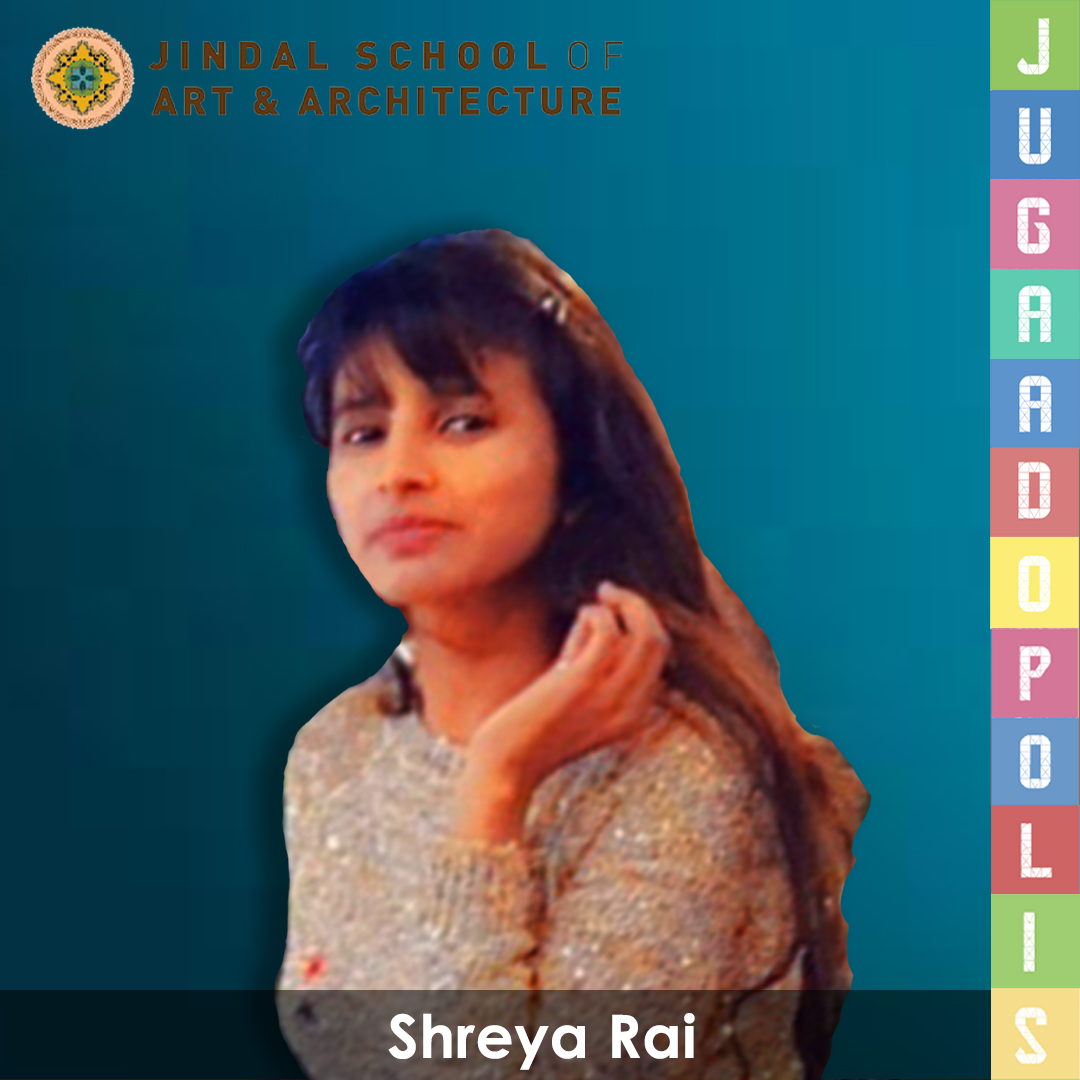 Shreya Rai
Currently in her 3rd year at JSAA. Loves discovering new things and places. Has an absolutely bubbly personality and can often be found smiling and laughing on her own jokes.
Loves exploring different places, always desperate to know the stories behind what she experiences.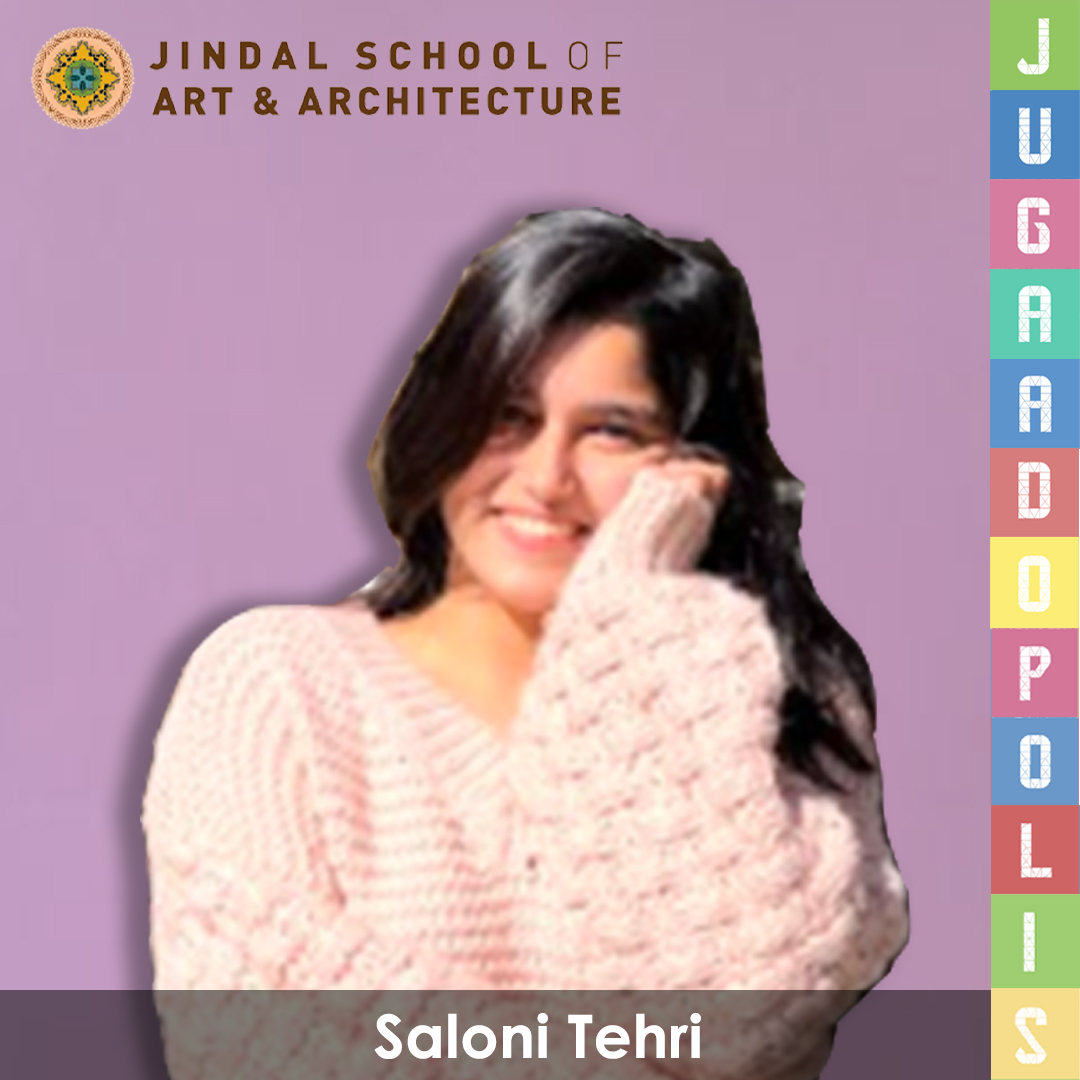 Saloni Tehri
A fourth year architecture student at JSAA is an avid learner who likes to explore different dimensions of architecture concentrating on  contemporary relevance of traditional methods of the built environment. Traverses and observes different places through the lens of cultural heritage to build a reservoir of myriad stories of the past.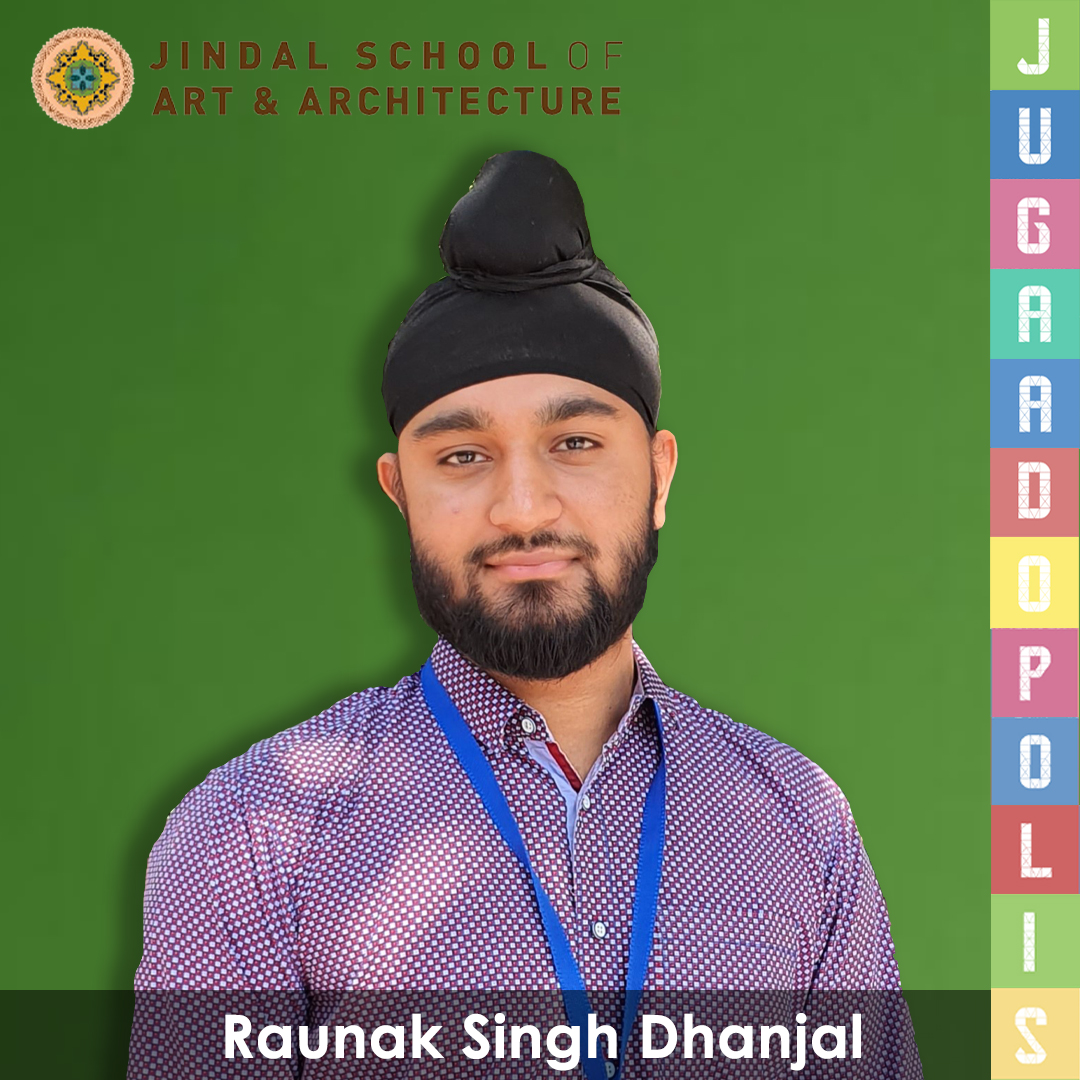 Raunak Singh Dhanjal
A fourth Year B.Arch student at JSAA whose keen interests lie in history, geopolitics, and related topics politics. 
A gamer who plays CSGO and Minecraft, and creates a lot of maps and environment in Minecraft using an amateur level of java coding that he knows.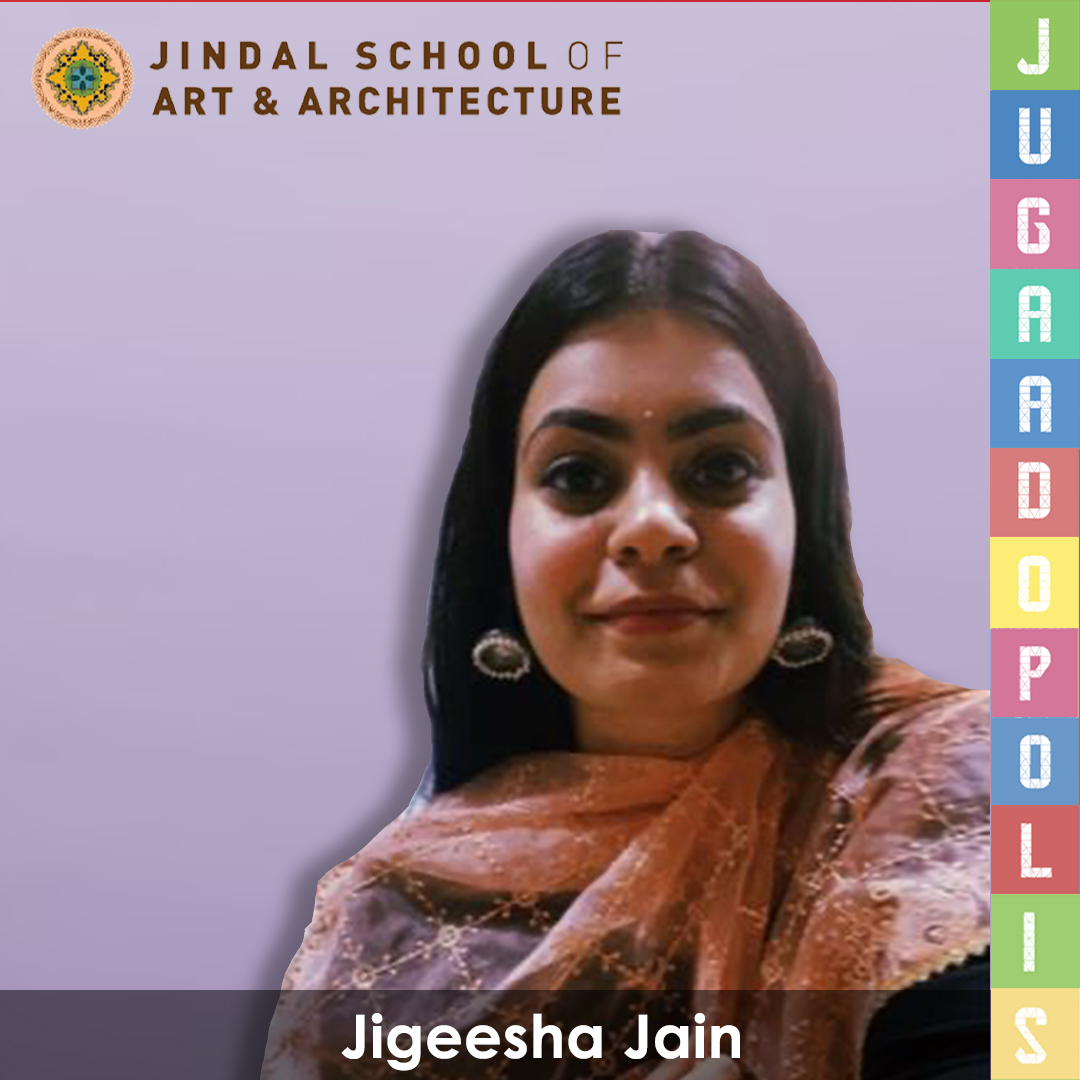 Jigeesha Jain
A third year student pursuing Built environment studies at JSAA. Has keen interest in exploring and learning about cities, spaces and places, and their functioning. Greatly interested in travelling and writing. Thrilled to acquire jugaado skills at jugaadopolis.
Spandan Asthana
A third-year architecture student at Jindal School of Arts & Architecture ready to explore the world beyond his immediate realm. With a few years of elightment in this design world he belives that he's now conditioned to sense what looks good and sounds good. His inspiration to get into architecture was Bob the Builder.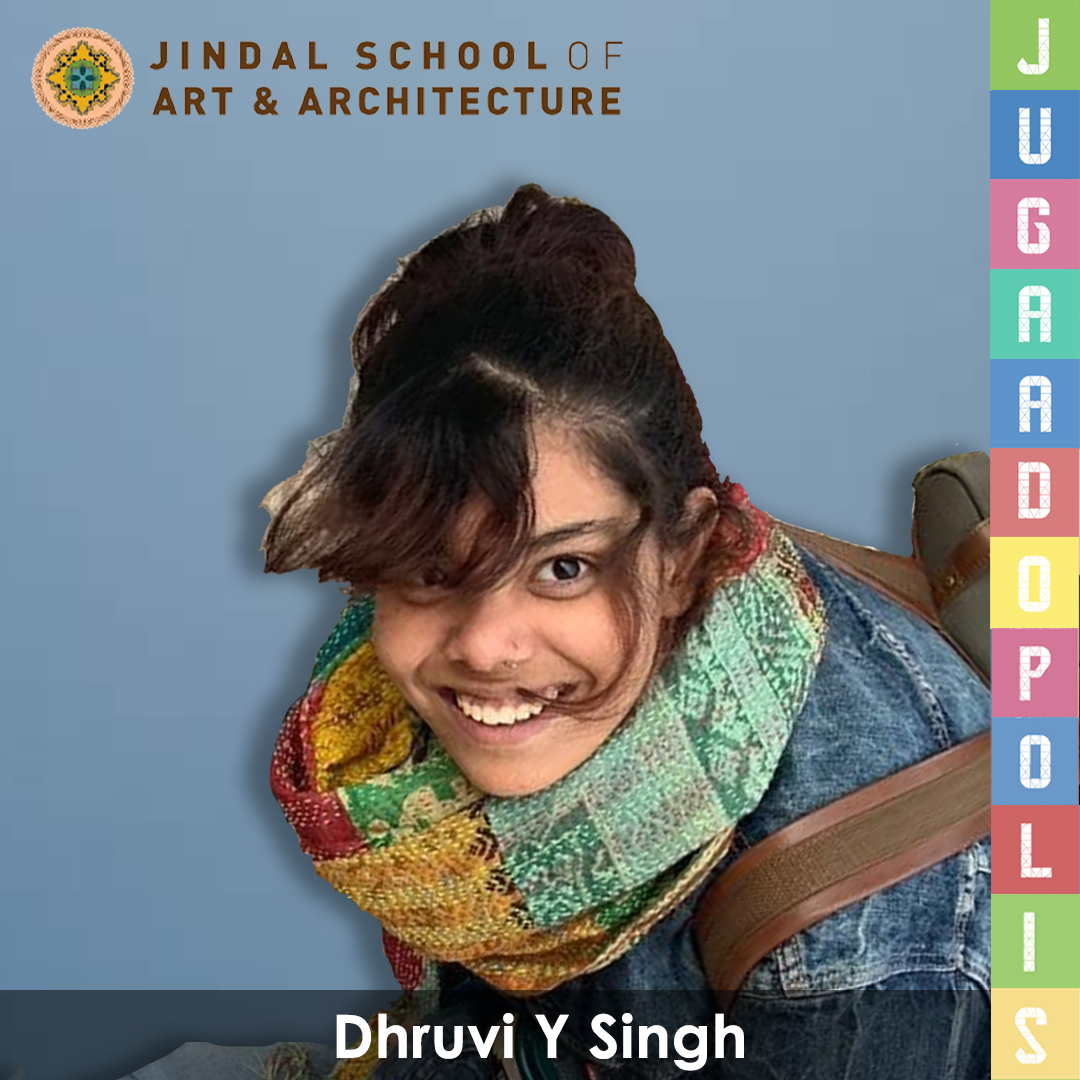 Dhruvi Y Singh
From Kolkata finds the intersection between food and mapping stories very interesting. She is super excited about working on culinary experiences through her research work at Jugaadopolis . Labelled me as a manic artist by her friends she hopes to find some entanglements in the research she will do.
"Is food art? Some may agree, some may disagree."