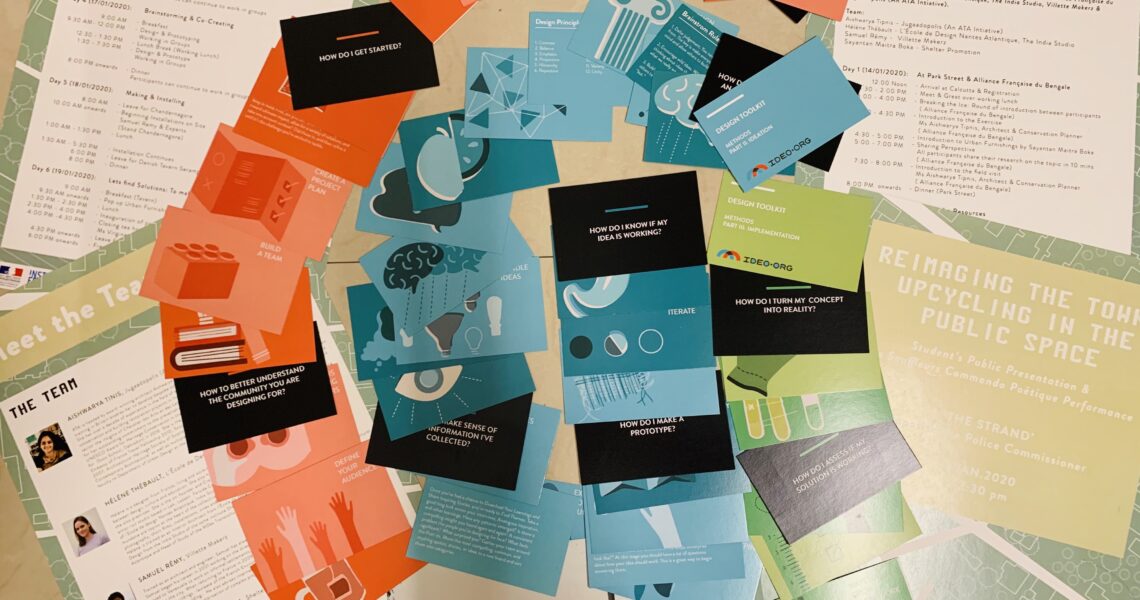 Reimagining the Town: Upcycling in the Public Space, Kolkata & Chandernagore, January, 2020.
January 20, 2020
We started our new year with conceiving and curating a 7 day workshop Reimagining The Town Upcycling in the Public Space with students of design from MIT Institute of Design  and L'École de design Nantes Atlantique India Studio  in collaboration with Samuel Remy  Villette Makerz,  Sayantan Maitra  and Hélène Thébault  Supported by The French Institute in India  Consulate General of France in Calcutta Alliance Française du Bengale, Terra Indica Collective Chandernagore Municipal Corporation and Chandernagore Govt College (College Dupleix).  
The students worked with recycled material, created prototypes in the public space at the Strand in Chandernagore for the use of the local community. The live feedback from the community in a real life situation was immensely enriching for the students.
Project Partners:
The French Institute in India
Consulate General of France in Kolkata
Alliance Francaise du Bengale
Chandernagore Municipal Corporation
Terra Indica
Aishwarya Tipnis Architects
Jugaapolis
Villette Makerz
MIT Institute of Design, Pune
L'École de design Nantes Atlantique India Studio