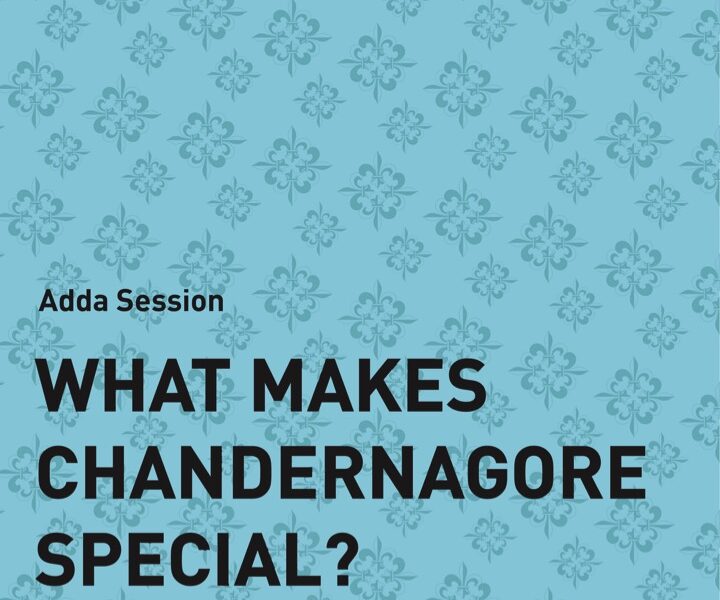 Bonjour India: Co-Creation Workshop, Chandernagore, 2018
January 15, 2018
Under the realm of Bonjour India 2017-2018, Know Your Indo French Heritage, a Co-Creation Workshop was organised by between 5 th -12 th January 2018 at Chandernagore College. This workshop was a collaboration between Chandernagore College, Jadhavpur University, Indian Institute of Management, Nagpur and Confluence Institute for Innovation and Creative Strategies in Lyon France. The objective was to foster long term partnerships between institutes in India and France to work towards the sustainable development of the town.
Designed as an intensive 7 day intensive workshop between French and Indian students, it adopted multi-disciplinary hands on approach that created opportunities for close interaction between the participants and local community. The primary aim of the co-creation workshop was to reduce distance between people and their heritage by providing a platform to the citizens for co-creating, innovating and developing socially viable solutions for some of the urban problems.
The participants worked on a town level understanding of Chanderngaore and then focused on four typologies of public spaces as well as on ideating to develop sustainable solutions for the dilapidated Registry Building. At the end of the workshop, the participants displayed their work done in the form of an open air exhibition in an accessible public space which was open to all. The following section illustrates the work done in the workshop as well as defines a way forward for the town of Chandernagore's heritage that needs to be collaboratively implemented with close cooperation of the local, district and State administration for the sustainable development of Chandernagore.
For further information read: