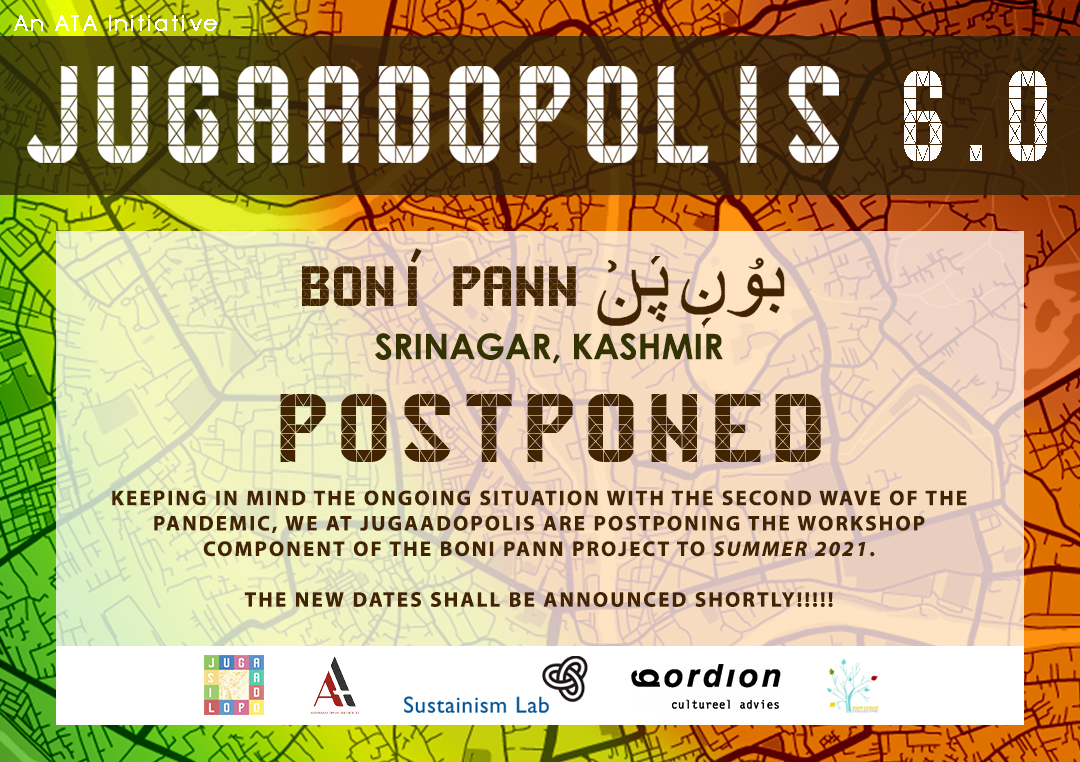 Somethings are not in our control!!!
Due to rising corona cases, we regret to announce that our workshop has been postponed to Summer 2021.
All registered participants are requested to wait for further instructions and new participants are welcome to register with us.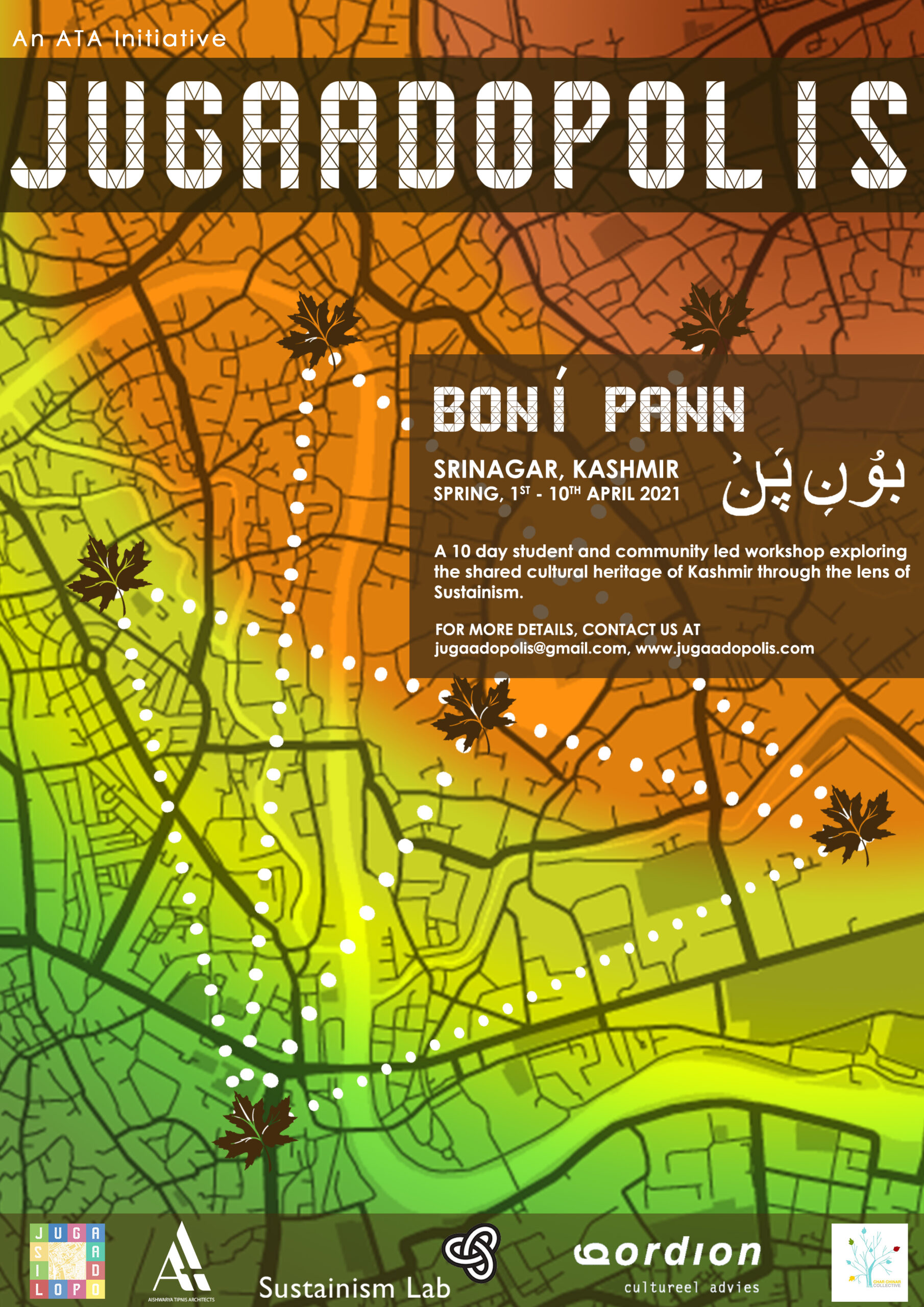 JUGAADOPOLIS 6.0: BONI PANN
A 10 day student and community led workshop exploring the shared cultural heritage of Kashmir through the lens of sustainism.
In the changing world scenario, faced with the climate crisis, researchers across the world are investigating the relevance of the traditional knowledge systems and practices in achieving sustainable development. The aim of this workshop is primarily to research and map the intangible and tangible heritage practices of a cultural community through the lens of Sustainism.
WORKSHOP STRUCTURE:
This multi-disciplinary 10-day workshop adopts a co-creation process with the local community to
develop a resource that can be shared widely through the digital media. The participants of this
workshop shall learn the skills of research, mapping, interpretation and community engagement as well as other tangible skills of film making.
The students will be mentored by experts in the fields of built heritage, fashion, gastronomy, music, crafts and culture.
The students would be divided into 10 groups of 6 students each supported by a local expert and
mentors. Each team will have a photographer/ filmmaker helping and guiding them through the entire filmmaking process.
The workshop would include numerous interactive lectures by local experts and industry leaders that can help the participants better understand the nuances of the minute workings of the local community and its various aspects.
Each group would spend time first mapping the space through various mediums of
photographs, videos, sketches based on their observations and interactions with the community
through the help of the local volunteers.
The group would then develop their own responses, take feedback and create short films based on their research which would then be released online.
REGISTRATIONS NOW OPEN !!!!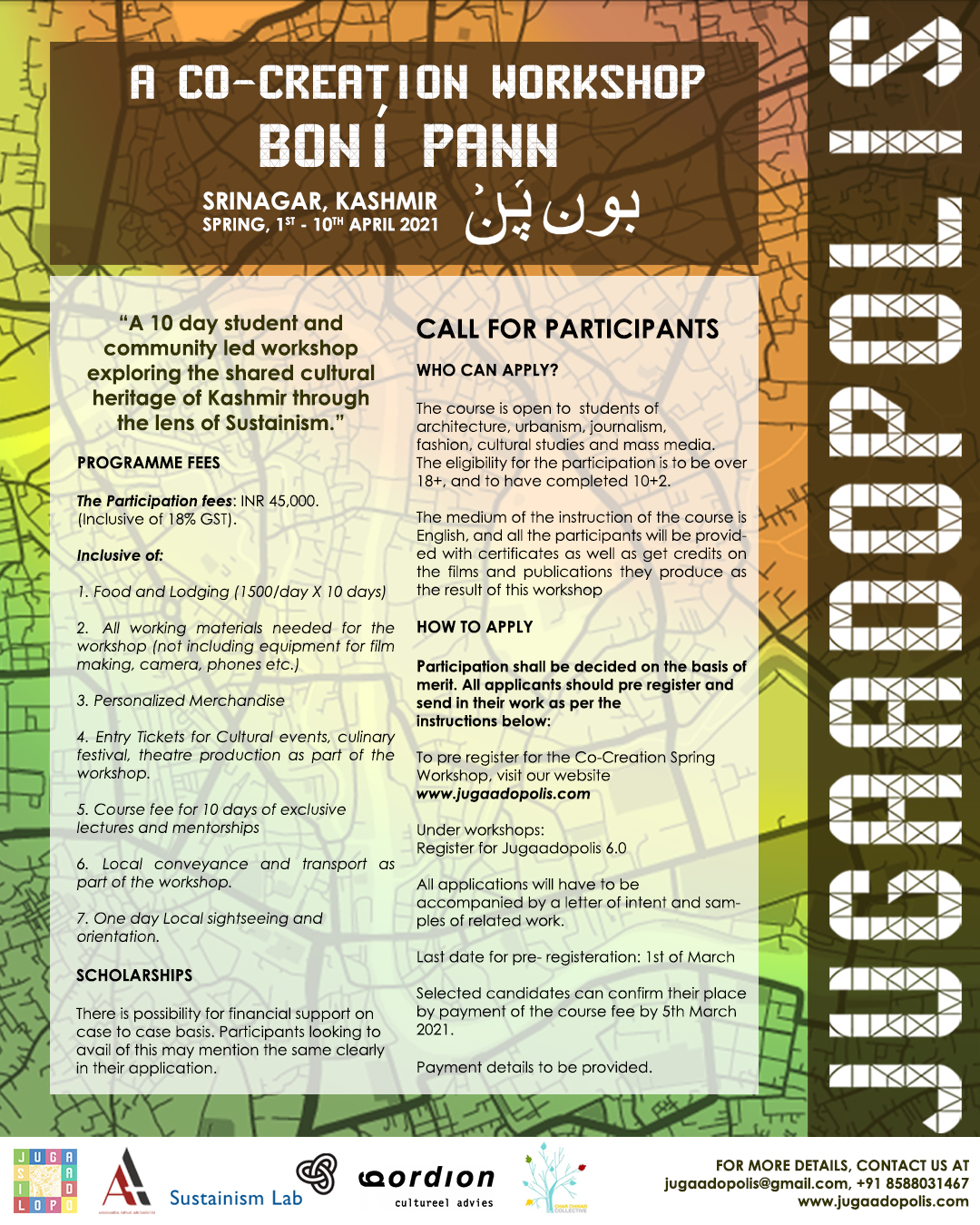 Click Register Now for Participation
And for any queries contact us!